Elise Neal Audition Workshop
Elise Neal Audition Workshop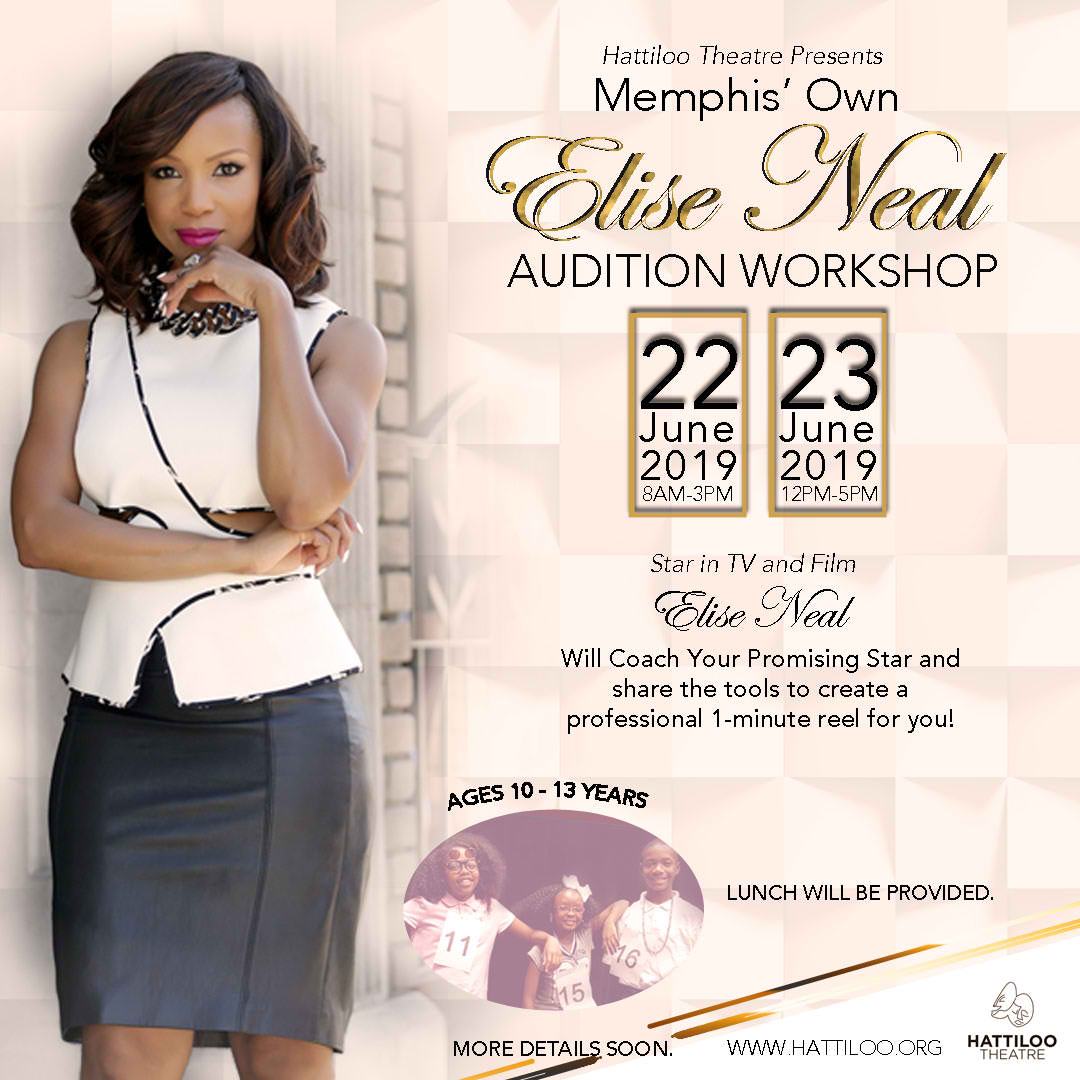 Get a jump-start on the competition by attending this audition workshop!
for children 10 -14 years old
Limited Openings
Saturday, June 22, 2019 – 8a – 3p (lunch provided)
Sunday, June 23, 2019 – 12p – 5p
Hattiloo Theatre
$300 ($100 nonrefundable deposit)
The Elise Neal Audition Workshop will help your rising star gain self-confidence by giving them the tools they need for success, including what to expect in an audition, how to connect with material, how to understand and take direction, and how to quickly learn a dance combination.
Your child will learn:
Audition techniques used by acting professionals.
How to conduct yourself at an audition.
How to prepare for our audition.
What are the casting directors looking for?
Is auditioning for theatre different than auditioning for a film?
Elise Neal appeared in the films – Rosewood, Money Talks and Scream 2. From 1998 to 2002, Neal starred as Yvonne Hughley in the ABC/UPN sitcom The Hughleys. Other film appearances include Mission to Mars (2000), Hustle & Flow (2005) and Logan (2017). On television, Neal also starred as Tia Jewel in the first two seasons of the UPN/The CW sitcom All of Us from 2003 to 2005. She is a three-time NAACP Image Award nominee.
Register now and secure a placement for your child.