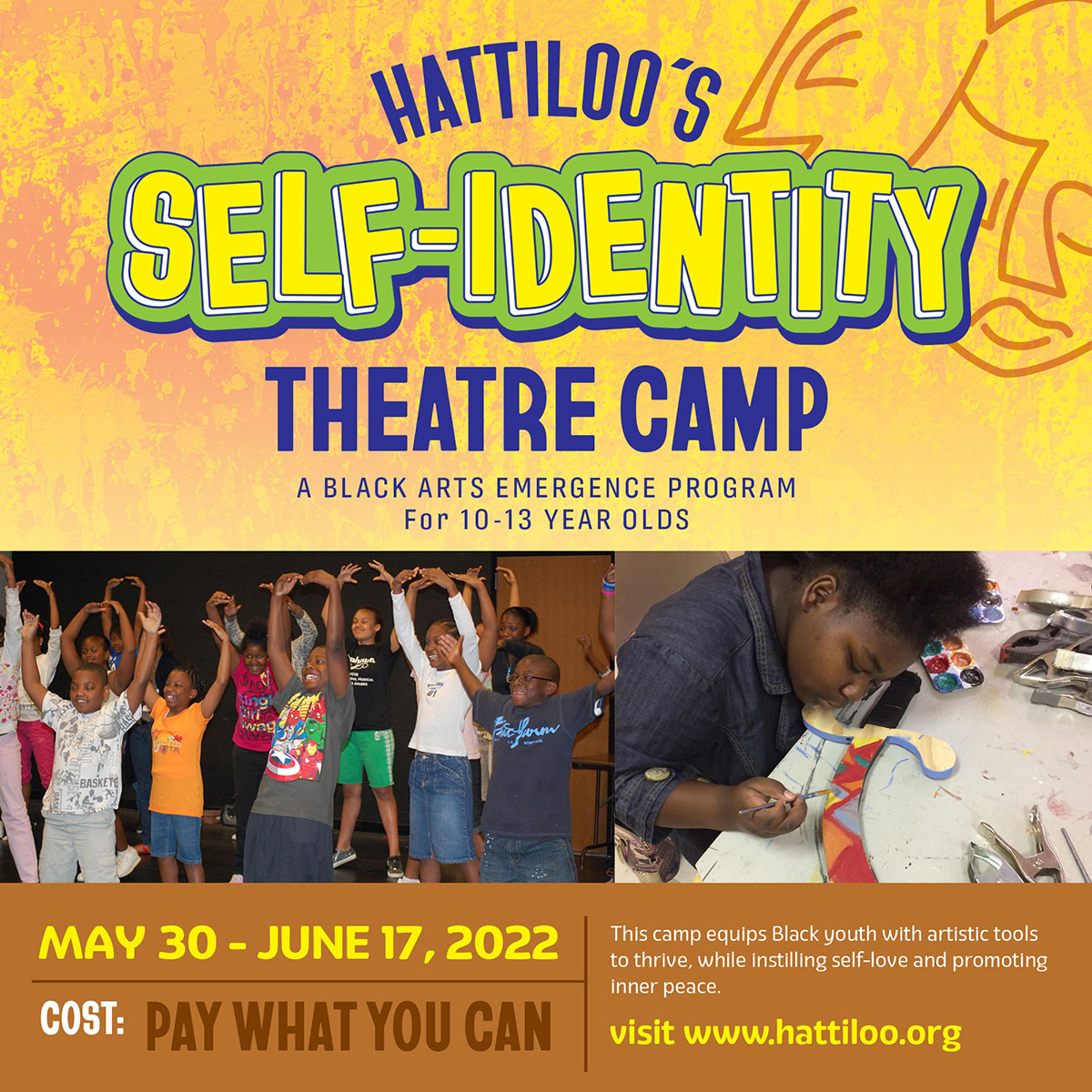 Self-Identity Theatre Camp
Hattiloo's "Self-Identity Theatre Camp" centers on the study and practice of various elements of Black culture. It provides a space for self-expression while fostering and reinforcing social activity.
Campers start off each morning being introduced to different Black artists and their art forms. In week one, they listen to and learn about different jazz singers. In week two, they review the artwork and learn about Black painters. In week three, they're introduced to Black playwrights. At the end of each week, they review what they've learned.
Over the three weeks, campers will participate in 10 workshops that include African Dance, filmmaking through a Black lens, costume design, and more. They will spend each afternoon working together to mount their closing performance.
Classes are Monday – Friday, 9a – 3p. The closing performance is Friday, June 17, 2022, at 6p.
Morning and afternoon snacks are provided. LUNCH IS NOT provided.
Entry fee to all field trips is also included.
In place of a fixed cost, Hattiloo asks parents/guardians to pay what they can.
On Saturday, May 14, 2022, 10a – noon, prospective campers will audition with a cold read. They will receive their monologue on-site, before they audition. Audition materials are not handed out in advance.  Afterwards, they will have a short interview.