Funksoul New Year's Eve Concert
Funksoul New Year's Eve Concert
FunkSoul New Year's Eve is a full night of mini-concerts and comedy in our theatre turned dance hall-lounge. Feel the pulse from the performers, their background singers, and live bands at the concerts in the main theatre, or enjoy them streamed live on monitors throughout the building while you mix and mingle. You can escape the crowd and bring in the New Year in laid back style, relaxing in one of three lounges, each one complete with its own sophisticated décor and soulful vibe. At the FunkSoul Café, an on-site bistro with linen draped tables and elegant seating, you'll find a delicious a la carte menu designed by some of Memphis' finest chefs. The bar will be well stocked and world-class customer service will be at your fingertips. With only 200 tickets for sale, and the entire building in use, it will be an intimate evening of socializing, great music, and stand-up comedy.
Tickets include access to all of the spaces, complimentary hors d'oeuvres, party favors, and a flute of champagne to bring in the New Year. 
Get yours early to enjoy the greatest savings: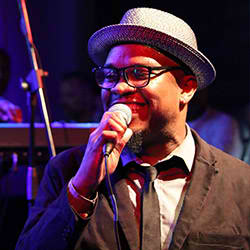 Soul, jazz, pop, R & B, rock, inspirational… one can hear a perfect blend of these genres represented authentically by Will Graves. Will Graves is also frequently booked for public and private events throughout the Mid-South. Will has long been recognized as a premier vocal talent in the City of Memphis, with recognition including winning the local Grammy showcase sponsored by Memphis NARAS. Performance highlights include sharing the big stages with international recording artists such as Ledisi, Angie Stone, Dwele, and Amel Larrieux.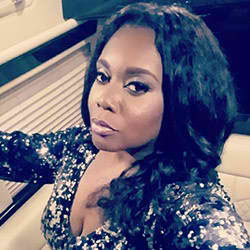 Carmen Hicks was born and raised in Memphis. She started singing at eight years old. She performed her first solo with her school's choir. Aretha Franklin was the queen that made her want to sing. She's working on her single with her good friend William Graves.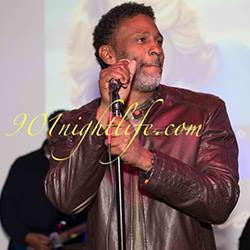 Larry Springfield is an R&B singer. He won the 1991 National Star Search competition. In 1992, Larry released his only album to date "I'm Just A Man" on Tabu Records. The first single "All the Way Love" peaked at #27 on Billboard's Hot R&B Singles chart, staying on the chart for 12 weeks. The follow-up single "Stand by My Woman" peaked at #58 on Billboard's Hot R&B Singles chart, staying on the chart for 7 weeks. Larry has written & produced music for artists such as Gerald Levert, Chante Moore and Wayne Brady. He has also toured with Keith Sweat, Al Green, Chante Moore, Barry White, B.B. King and many more.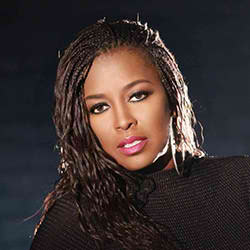 Stefanie Bolton is a phenomenal singer and songwriter from Memphis TN. Ms. Bolton has sang background and written for such artist like Angie Stone, Howard Hewett, OutKast, Goodie Mob, TLC, and Lenny Kravitz. Stefanie has shared the stage with artists such as, Luther Vandross, Anthony Hamilton, Lyfe Jennings, Angela Bofill, and Marvin Sapp. Stefanie also sang background and lead in the documentary movie about Memphis music called "Take Me to The River", and Background and adlib on the "Hustle and Flow" soundtrack. http://stefaniebolton.com/bio.htm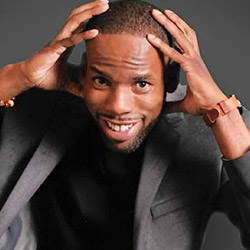 You can catch Comedian Ambrose on the last season of Last Comic Standing on NBC, Gotham Live on Axs Tv, and Grace of Jake the Movie. He has been performing for 10 years and loves doing it. He ensures that crowd will have a great time. Also, a pharmacy technician, he believes laughter Is the best medicine and there has never been a recall on that. He just loves to see people having a good time and not stressing over things that are beyond their control.