SEASON ONE (2006-2007)
HOME
22 September – 15 October, 2006
Written by Sam-Art Williams
Directed by Ekundayo Bandele
Sponsored by The Jeniam Foundation with Gene and Carol Katz
Cephus Miles returns home to South Carolina after being jilted, imprisoned as a draft-dodger, and suffering unemployment, drugs, and street-scams in Harlem.
---
UNIQUELY US: A DRAMATIC DANCE PERFORMANCE
3 November -12 November 2006
Nubian Dance Theatre
A musical theatre production that moves through audiences with the passion of a Sunday sermon and the pulsating rhythms of the Saturday night cabaret, Uniquely Us teaches inside the audience. It is a touching portrayal of characters and music. . .an experience to be enjoyed by all.
---
THEY SING CHRISTMAS UP IN HARLEM
24 November – 24 December 2006
A Musical by Eric Leroy Wilson
Directed by Dennis Whitehead
Sponsored by Dr. John Lochemes
Harlem, late 1930's, Scrooge, a numbers running miser, has a run in with spirits resembling 'Bob' Marley, Adapearl, and Aunt Esther. This interpretation of Dickens' classic tale integrates jazz, gospel, and classical works.
---
LAST OF THE RED HOT LOVERS
12 January – 4 February 2007
Written by Neil Simon
Directed by Ekundayo Bandele
47 year old Barney Cashman wants to join a sexual revolution before it's too late, but he is a gentle, sober soul with a true-blue wife and absolutely no experience in adultery.
---
I AIN'T YO UNCLE
23 February – 18 March 2007
Written by Robert Alexander
Directed by Reggie Brown
Old Black stereotypes take Harriet Beecher Stowe to court and draw sharp parallels on matters of race between yesterday and today.
---
MAHALIA
13 April – 6 May 2007
A Musical by Tom Stolz
Directed by Dennis Whitehead
Including music by various gospel composers as well as hymns and spirituals made famous by Mahalia Jackson, this is a joyous celebration of the life and music of the world's greatest gospel singer. The joy and inspiration of her heartfelt songs provide a counterpoint to the urgent messages delivered by her friend, Martin Luther King, Jr. Standing at his side, Mahalia Jackson became the musical voice of the civil rights movement.
---
JAR THE FLOOR
1 June – 24 June 2007
Written by Cheryl West
Directed by Tony Horne
Set in suburban Chicago, a college professor, a widowed grandmother, an insecure middle-aged mother, and an overly liberal college student touch on almost every conceivable.
SEASON TWO (2007-2008)
PRETTY FIRE
Charlayne Woodard
August 24 – September 9, 2007
Lyrical words tell the stories of two young sisters in Albany, New York; of Ku Klux Klan riders burning a cross during a summer-visit to Georgia. Filled with humor, it takes you on a journey through a world in which the family bond is as strong as steel.
DRACULA
Steven Dietz
October 19 – November 4
"Your fear hemorrhages deliciously within you. " This new adaptation restores the suspense and seduction of the classic novel. Rich with humor and horror, this play paints a wickedly theatrical picture of Bram Stoker's famous vampire.
FORGET-ME-NOT-CHRISTMAS
Ekundayo Bandele
November 30 – December 23
A slumlord forces those living under his heel to remember a past tragedy on Christmas Eve. This tale of redemption complements the spirit o the season through poetic narrative and African-American folklore.
MACBETH (In partnership with Opera Memphis)
William Shakespeare
January 18 – February 3, 2008
Shakespeare's Scottish tragedy is told within a lively and humorous story-theatre frame. Macbeth and his Lady covet the crown while witches, ghosts, kings and soldiers weep across the landscape, carving out the battle between good and evil.
THE STARRY ROAD TO FREEDOM
Darius Wallace
February 8 – 17
Witness Frederick Douglas transform from a slave into an emancipator, by using courage, literacy, and charisma as his tools.
TOPDOG/UNDERDOG
Susan-Lori Parks
March 14 – 30
Winner of the 2002 Pulitzer Prize. This fable tells the story of Lincoln and Booth; two brothers whose names foretell a lifetime of sibling rivalry and resentment. Haunted by the past, the brothers are forced to confront the shattering reality of their future.
SPUNK
George C. Wolfe
April 25 – May 11
Utilizing the blues, choral narrative, and dance, three tales focus on men and women trapped inside the "laughin' kind of lovin'…that comes from being human"
* SEASON TWO SPECIAL PEFORMANCES *
THE AUGUST WILSON SONGBOOK
Conceived by Ladrica Menson-Furr & Ekundayo Bandele
September 21 – 23
A collection of songs culled from Wilson's ten-play dramatic cycle. Each character sings of how they either lost their song (identity) or re-discovered it.
THERE'S SOMETHING ABOUT BIG WOMEN
Emma Crystal, Choreographer
September 28 – 30
Breaking the stereotype that big women can't dance, this well-rounded show is a full-figured good time, you won't want to miss.
THE MAGIC OF KIM EDMONDS
January 4 – 6, 2008
An evening of magic, mind reading, and fantasy. Combining theatrical elements with music, comedy, audience-participation, and cutting-edge illusions.
BALLET ON WHEELS
Theatre of Dance
February 29 – March 2
A "collage" of the company's repertoire, including classical, contemporary and modern dance pieces set to the backdrop of popular R & B, gospel, and jazz.
SEASON THREE (2008-2009)
MAHALIA
Back By Popular Demand
Written by: Tom Stolz
August 21 – September 7
Equal parts gospel musical, biography, and revival meeting, Mahalia creates a spirited look at Mahalia Jackson, "The Queen of Gospel Music," and is guaranteed to lift you out of your seats with such songs as "His Eye is on the Sparrow," "How I Got Over," and "Move On Up a Little Higher. " In Hattiloo's first season, this production brought down the house with praise and foot-stomping.
---
FROM THE MISSISSIPPI DELTA
Written by Endesha Ida Mae Holland
September 18 – October 5
This production takes us on the journey through the life of Phelia – a girl born into the depths of poverty in the heart of the segregated South. Phelia finds her painful childhood and reckless adolescence transformed by opportunity and courage as the Civil Rights movement sweeps through the Delta.
---
ANNIE
Written By Thomas Meehan
Music By Charles Strouse
Lyrics By Martin Charnin
October 23 – November 2
Due to the cruel orphanage matron, Miss Hannigan, Annie, a spunky orphan, decides to run away and find her parents. After being captured and returned, billionaire Oliver Warbucks decides to invite an orphan over to his house for Christmas and Annie is chosen. The two quickly hit it off and he agrees to help Annie find her parents. This play includes the songs 'Tomorrow,' 'I Think I'm Going to Like it here,' and many others.
---
FENCES
Written by August Wilson
November 20 – December 7
Fences presents a slice-of-life in a black tenement in Pittsburgh. Set in the late 1950s through 1965, the main character, Troy Maxson, struggles for fairness in society, which seems to offer none. In his struggle he builds barriers between himself and his family. Troy also wrestles with the idea of death and claims that he sees death as nothing but a fastball, something he can handle.
---
IF SCROOGE WAS A BROTHER
Written by Ekundayo Bandele
December 18 – January 4, 2009
It's Christmas Eve and Eb Scroo is seeking to snuff out the season's cheer by demanding that all debts owed him be satisfied before nightfall. Facing imprisonment or a Christmas without presents and a feast, the residents are desperate. In this urban spin of Dicken's Christmas Carol the ghosts and characters are icons of Black culture and the songs stem from the traditions of gospel, R&B, and even reggae.
---
* Audience's Pick *
THE COLORED MUSEUM
Written by George C. Wolfe
January 29 – Febebuary 15
The Colored Museum satirizes the Black experience in America in the 1980's. Although the play is controversial, its comedy is found through satirical, exaggerated images of black life. The Colored Museum accentuates the extreme stereotypes of Blacks by splitting the show up into eleven vignettes, or museum exhibits.
---
A TEMPEST
Written by Aime Cesaire
March 12 – 22
A Tempest was written as a postcolonial response to The Tempest by William Shakespeare. The story is the same: a big storm, an angry Duke who's been usurped by his brother, all the devoted courtesans, and, of course, the natives. This play deals mostly with the natives, Ariel and Caliban. It is Cesaire's comment on the colonization of the "New World. "
---
* Faith-Based Contest Winner *
BACK TO THE WATER AGAIN
Written by Joyce McMillian
April 2 – 19
The winner of Hattiloo's first Faith-Based playwriting contest, this tender and often comical play introduces you to four siblings who all grew up as PKs (preacher's kids). Linked by unconditional love, they journey through the hardships that rise from prison life [on both sides of the walls] and struggle to observe the faith that their minister-father and prayerful mother instilled in them.
---
DON'T BOTHER ME, I CAN'T COPE
Written by Micki Grant
May 7 – 24
The all-singing, all-dancing show celebrates the Black American experience with a series of pseudo-inspirational tunes focusing on such topics as rat-infested tenements and slumlords, the joy and strife of ghetto life, student protests, black power, and feminism. The music is a mixture of gospel, calypso, and soft rock.
SEASON FOUR (2009-2010)
GOD'S TROMBONES
August 13th – Sept. 6th
Written by James Weldon Johnson
Inspirational sermons of Black preachers are re-imagined as poetry, reverberating with the musicality and eloquence of spirituals. This classic collection includes "Listen Lord — A Prayer," "The Prodigal Son," "Go Down Death — A Funeral Sermon," "Noah Built the Ark," "The Crucifixion," "Let My People Go," and "The Judgment Day. " This play is a celebration of the power and passion that comes out of both the pulpit and the choir-stand.

---
STREETCAR NAMED DESIRE
September 24th – October 11th
Written by Tennessee Williams
Set in New Orleans following World War Two, Blanche DuBois, exiled from her hometown for seducing a seventeen-year-old boy, shows up at her sister Stella's doorstep. When Blanche claims she has recently loss the family plantation, Stelle's boyfriend Stanley demands to see the bill of sale – this sets-off Blanche and Stanley's war. When Stanley's friend Mitch arrives on the scene, Blanche begins to see a way out of her predicament. Yet, as rumors of Blanche's past begin to catch up to her, her circumstances become unbearable.
---
FOR COLORED GIRLS WHO HAVE CONSIDERED SUICIDE / WHEN THE RAINBOW IS ENUF
Oct. 29th – Nov. 15th
Written by Ntozake Shange
A series of twenty poems, this play is performed through a cast of nameless women, each known only by a color: "Lady in Yellow. " The performances of the nine actresses are focused on their specific stories; i.e. , Lady in Green embodies youthful determination as she runs away from home to live with Dominican liberator Toussaint L'Ouverture. The play ends evoking the power of womanhood as the Lady in Brown begins the mantra "I found God in myself/ and I loved her/ I loved her fiercely. "
---
BLACK NATIVITY
Dec. 3rd – 27th
Written by Langston Hughes
Black Nativity is a retelling of the classic Nativity story with an entirely Black cast. Traditional Christmas carols are sung in gospel style, with a few songs created specifically for the show. Originally written by Langston Hughes, the show was first performed on Broadway on December 11, 1961.
---
WILLIE AND ESTHER
January 7th – 24th, 2010
Written by James Graham Bronson
Willie and Esther are a longtime couple with long-term troubles. When it seems their luck is about to run out they hatch a plan, because "Don't nothing beat a failure but a try. " Hilarious, touching, and real as a bad day, this play's truth is that sometimes the only way to overcome your troubles is to laugh at them with someone you love.
---
THE PIANO LESSON
February 4th – 28th
Written by August Wilson
The play – awarded a Pulitzer Prize in 1990 – takes place in Pittsburgh in 1936. The play centers on a piano that was once traded by the Charles' family's white master for two of the family's ancestors. Boy Willie and Berniece, the siblings who inherit the piano, argue about whether or not to sell it. Berniece's climactic refusal to allow Boy Willie to move the piano exorcises the ghost of the white slave owner who has been haunting the family.
---
SHAKESPEARE'S WOMEN
March 11th – 28th
Conceived of by Ekundayo Bandele and Leslie Riddick
In celebration of Women's History Month, we stage scenes, soliloquies and songs to present an imaginative exploration of the Bard's women, from his celebrated leads (Rosalind, Juliet, and Lady Macbeth) to his lesser-known but no less intriguing ladies (such as Othello's Emilia and Henry VI's Joan). Shakespeare's female characters represent not only the many faces of womanhood; they illuminate the depth of human experience.
---
MAHALIA
April 22nd – May 16th
Written by Tom Stolz
Equal parts gospel musical, biography and revival meeting, 'Mahalia' creates a spirited look at Mahalia Jackson, 'The Queen of Gospel Music,' and is guaranteed to lift you out of your seats with such songs as "How I Got Over, "Precious Lord," and "Move on up a Little Higher. " This production has become a staple in Hattiloo's repertoire, having been produced in its last two seasons.
SEASON FIVE (2010-2011)
THE WIZ
Story adapted from L. Frank Baum
Music by Charlie Smalls and Luther Vandross
Aug. 19th – Sept. 12th
An African-American re-imaging of The Wizard of Oz, Dorothy, a kindergarten teacher from Harlem, and her dog Toto are lost in a snowstorm and end up in the Land of Oz. Dorothy learns the only way she can get home is to ease on down the road to see the Wiz. Along the way she meets a scarecrow made of garbage; a Tin Man, who is a turn-of-the-century mechanical carnie; and a lion that was banished from the jungle and must make his living as a statue in front of the New York Public Library.
---
JOE TURNER'S COME AND GONE
Written by August Wilson
Sept. 23rd – Oct. 17th
Set in a Pittsburgh boarding house in 1911, this play tells the story of Herald Loomis, a man illegally enslaved on a chain gang, as he searches for his wife. Herald, troubled by his past, becomes increasingly unstable, causing problems at the boarding house. A local traveling salesman helps Herald find his wife. When she tries to renew his faith in Jesus, he refuses angrily, but performs a violent and personal act that sets him free.
---
TARTUFFE
Written by Moliere
Oct. 28th – Nov. 14th
The rich Orgon is convinced that Tartuffe is a great religious man. In fact, Tartuffe is a con man. He gets Orgon to use his power as the master of the household over everyone else. By the time Tartuffe is exposed he has control of Orgon's finances and family and is about to marry Orgon's daughter — all at Orgon's own invitation. At the very last minute, the king intervenes, and Tartuffe is condemned to prison.
---
IF SCROOGE WAS A BROTHER
Written by Ekundayo Bandele
Dec. 2nd – 26th
It's Christmas Eve and Eb Scroo is seeking to snuff out the season's cheer by demanding that all debts owed him be paid before nightfall. Facing imprisonment or a Christmas without presents and a feast, the residents are desperate. This urban spin of Dickens's Christmas Carol has been reworked from Season 3 and includes soulful holiday carols.
---
THE OLD SETTLER
Written by John Henry Redwood
Jan. 6th – 23rd, 2011
Set in Harlem in the 1940s, Husband has come to New York City from down South to find his old flame Lou Bessie. Needing a place to stay, Husband boards with Elizabeth and Quilly, two sisters from the South with family trauma in their past. In time, the oldest sister, Elizabeth and Husband begin a courtship that may or may not overcome their considerable age difference, while Quilly reacts critically. The Cosby show's Phylicia Rashad played the leading role on Broadway.
---
A RAISIN IN THE SUN
Written by Lorraine Hanesberry
Feb. 3rd – 27th
The Youngers are a poor African-American family in Chicago. An opportunity to escape from poverty comes in the form of a life insurance check that the matriarch of the family, Lena Younger, receives upon her husband's death. Lena's children, Walter and Beneatha, each have their plans for the money. Walter wishes to invest in a liquor store. Beneatha, wants to use the money for medical school. Lena has plans as well for the money: she wants to buy a house for the family and finance Beneatha's medical school.
---
THE TRIAL OF ONE SHORT-SIGHTED BLACK WOMAN vs. MAMMY LOUISE and SAFREETA MAE
Written by Marcia L. Leslie
March 24th – April 10th
This play unfolds as a courtroom drama pitting modern black businesswoman Victoria Dryer against two stereotypes of black women from a fictional film set on a plantation in 1823: the mammy and the "Jezebel," in this case known as Safreeta Mae. Dryer accuses these icons of preventing her from being the proud black woman she should be. If these two images are the only representations of black women in the media, she argues, then other people will see all black women as fitting into these two categories.
---
CROWNS
Written by Regina Taylor
Directed by Patricia Smith
April 28th – May 22nd
A musical play in which hats become a springboard for a young black woman who has come down South to stay with her aunt after her brother is killed in Brooklyn. The characters use hats to tell tales concerning everything from the etiquette to their historical and contemporary social functioning. There is a hat for every occasion, from flirting to churchgoing. The tradition of hats is traced back to African rituals and forward to the New Testament and current fashion. Some rap but predominantly gospel music and dance underscore and support the narratives.
SEASON SIX (2011-2012)
AIN'T MISBEHAVIN'
Sponsored by JW Kathy Gibson Foundation
with support from the First Tennessee Foundation
with additional support from ArtsMemphis and TN. Arts Commission
Written by Murray Horwitz and Richard Maltby, Jr.
Directed by Dennis Whitehead
Choreographed by Emma Crystal
Aug. 4th – Aug. 28th, 2011
Talk back w/director & cast Aug. 7 & 18
Venues like The Cotton Club were swingin' to a new beat during the 1920s and '30s in Harlem. This musical pays tribute to Thomas "Fats" Waller and black musicians who were part of the Harlem Renaissance.
THE BLUEST EYE
Sponsored by The KGR Group dba Lenny's Sub Shop
Based on novel by Toni Morrison
Directed by Ekundayo Bandele
Sept. 8th – Sept. 25th, 2011
Talk back w/director & cast Sept. 11 & 22
This American classic is a story about eleven-year-old Pecola Breedlove who wants nothing more than to be loved. Instead, she's abused. Blaming her dark skin, she prays for blue eyes, sure that love will follow.
JUDAS HANDS
Sponsored by Gene & Carol Katz
Written by Ekundayo Bandele
Directed by Ekundayo Bandele
Oct. 13th – Oct. 30th, 2011
Talk back w/director & cast Oct. 16 & 27
Set in the 1940s South, the drama tells the story of Goldie, a carpenter's helper who believes his talent at woodwork can save him and his wife Serra from her life as a washerwoman and the lies they've convinced themselves are truth. The play examines the war between the truth-knowing mind and the lie-pumping heart.
IF SCROOGE WAS A BROTHER
Sponsored in part by the First Tennessee Foundation
with additional support from ArtsMemphis and TN. Arts Commission Written by Ekundayo Bandele
Directed by Patricia Smith
Dec. 1st – Dec. 24th, 2011
Talk back w/director & cast Dec. 4 & 15
The musical is an urban spin of A Christmas Carol. It tells of sour and stingy Eb Scroo's ideological, ethical, and emotional transformation after the supernatural visitations of Jacob Marley and the Ghosts of Christmases Past, Present, and Yet to Come.
LADY DAY AT EMERSON'S BAR & GRILL
Sponsored in part by the First Tennessee Foundation
with additional support from ArtsMemphis and TN. Arts Commission Written by Lanie Robertson
Directed by Emma Crystal
Jan. 5th – Jan. 22nd, 2012
Talk back w/director & cast Jan. 8 & 19
The time is 1959. The place is a seedy bar in Philadelphia. The audience is about to witness one of Billie Holiday's last performances, given four months before her death. More than a dozen musical numbers are interlaced with salty, often humorous, reminiscences to project a riveting portrait of the lady and her music.
TWO TRAINS RUNNING
Written by August Wilson
Directed by Ekundayo Bandele
Feb. 2nd – Feb. 26th, 2012
Talk back w/director & cast Feb. 5 & 16
The play takes place in the 1960s, in a Pittsburgh neighborhood. Focus is on the characters who hang out at Memphis Lee's coffee shop: a local sage, an elderly man who imparts wisdom as learned from a 322 year old sage, an ex con, a numbers runner, a waitress who slashed her legs to keep men away, and a retarded man who was once cheated out of a ham. The play is a microcosm of an era and a community on the brink of change.
ROMEO & JULIET
Sponsored by Church on the River
Written by William Shakespeare
Directed by Pamela Poletti
Mar. 22nd – Apr. 8th, 2012
Talk back w/director & cast Mar. 25 & Apr. 5
This tragedy tells the story of two "star-cross'd lovers" from feuding families. During a party, Romeo and Juliet fall in love. They meet secretly until Romeo is banished from the city. They must now create a plan to be together again.
THE AMEN CORNER
Written by James Baldwin
Directed by Marcellus Harper
Apr. 19th – May 6th, 2012
Talk back w/director & cast Apr. 22 & May 3
Margaret, pastor of a Harlem church, has led everyone to believe her husband Luke abandoned her with their son. After Luke arrives unexpectedly, events unfold showing that Margaret in fact left Luke in pursuit of a religious life.
DREAMGIRLS
Sponsored by Dorothy O. Kirsch
and Cigna
Music by Henry Krieger
Book by Tom Eyen
Directed by Dennis Whitehead
May 24th – June 17th, 2012
Talk back w/director & cast May 27 & June 7
Three friends — Effie, Deena, and Lorrell, form an R&B act. When the manager changes their style to pop, he makes Deena the lead singer and calls them 'The Dreams.' In time the three women realize that life is not all about fame and fortune.
SEASON SEVEN (2012 – 2013)
THE BUBBLY BLACK GIRL SHEDS HER CHAMELEON SKIN (Musical)
Kirsten Childs
July 26th – August 12th, 2012
Viveca is an actress in New York, where her bubbly personality is challenged by the harsh realities of racism that she refuses to accept. This musical highlights the difficulties faced by black women finding their way in a world where accusations of "acting white" leave lasting scars.
WHO'S AFRAID OF VIRGINIA WOOLF (Classic)
Edward Albee
August 30th – September 16th, 2012
George and Martha's relationship is defined by drunken verbal abuse. One evening, Martha invites a young couple for a nightcap. As the night progresses, the young couple gets caught up in George and Martha's need to hurt each other.
HURT VILLAGE
Katori Hall
October 4th – 21st, 2012
A government grant means relocation for many residents of Hurt Village, a Memphis housing project. As Cookie, a thirteen year-old aspiring rapper, and her family prepare to move, her father returns from Iraq and struggles to find a position in his violent community and his daughter's wounded heart.
MAHALIA (Gospel Musical)
Tom Stolz
October 27th (ONLY DAY ONLY)
3:30p and 7:30p
Germantown Performing Arts Center
Deborah Manning Thomas and Stefani Bolton team up in this gospel explosion that celebrates the life and music of the world's greatest gospel singer. The musical features songs including Move On Up A Little Higher and Joshua Fit the Battle of Jericho.
IF SCROOGE WAS A BROTHER (Musical)
Ekundayo Bandele
(No Saturday matinee performances)
November 29th – December 23rd, 2012
An urban spin of A Christmas Carol, this musical tells the story of Eb Scroo's ideological, ethical, and emotional transformation after the supernatural visitations of Jacob Marley and the Ghosts of Christmases Past, Present, and Yet to Come.
Free Panel Discussion: The Holy Days of the Holidays
Saturday, November 24th, noon – 2p
THE MOUNTAINTOP
Katori Hall
Collaboration with The Circuit Playhouse
January 18th – February 10th, 2013
AT THE CIRCUIT PLAYHOUSE
Taking place at the Lorraine Motel the night before his assassination, Dr. Martin Luther King, Jr. meets a mysterious stranger who arrives with some surprising news that forces King to confront his destiny and his legacy.
MA RAINEY'S BLACK BOTTOM
August Wilson
February 28th – March 17th, 2013
Set in a Chicago in 1927, while Ma Rainey's band wait for her to arrive, tension mounts between the young trumpeter Levee and veteran player Cutler. After Ma Rainey turns up, the tension reaches a boiling point and violence ensues.
NATIVE SON (Classic)
Richard Wright
April 4th – 21st, 2013
In 1940s Chicago, a young black man takes a job as a chauffeur to a white family, which takes a turn for the worse when he accidentally kills the teenage daughter of the couple and then tries to cover it up.
SARAFINA! (Musical)
Mbongeni Ngema
May 23rd – June 9th, 2013
Set in 1976, in South Africa, black students are injured during a protest. Led by a fellow classmate, the students present a play about the symbolic Day of Liberation they all dream of-when their hero, Nelson Mandela is released from prison.
Back to Top
SEASON EIGHT (2013-2014)
IF SCROOGE WAS A BROTHER
The Ned McWherter Performing Arts Center
314 E Main St,
Jackson, TN 38301
Sat. Nov 23, 2013
GREASE
Written & music by Jim Jacobs and Warren Casey
August 15 – September 1
THE WHIPPING MAN
Written by Matthew Lopez
September 12 – 29
STEEL MAGNOLIAS
Written by Robert Harling
October 17 – November 3
THE NORTH STAR: AN URBAN NATIVITY
Written by Ekundayo Bandele
December 5 – 22
ONE MONKEY DON'T STOP NO SHOW
Written by Don Evans
January 9 – 26, 2014
SEVEN GUITARS
Written by August Wilson
February 13 – March 2
BLACK PEARL SINGS!
Written by Frank Higgins
March 20 – April 6
Back to Top
SEASON NINE (2014-2015)
Once On This Island
Book and lyrics by Lynn Ahrens
Composed by Stephen Flaherty
July 18 – Aug 3, 2014
Stick Fly
Written by Lydia R. Diamond
Aug 21 – Sept 14, 2014
The Convert
Written by Danai Gurira
Oct 2 – 26, 2014If Scrooge Was a Brother
Written & Directed by Ekundayo Bandele
Nov 28 – Dec 21, 2014
Hoodoo Love
Written by Katori Hall
Jan 15 – Feb 15, 2015
King Hedley II
Written by August Wilson
March 19 – April 12, 2015
Purlie Victorious
Written by Ossie Davis
April 23 – May 24, 2015
Simply Simone
Created by Robert Neblett and David Grapes
June 4 – 28, 2015
SEASON TEN (2015-2016)
In the Heights
Aug 13 – Sept 6, 2015
Radio Golf
Sept 10 – Oct 11, 2015
In the Red & Brown Water
Oct 1 – 25, 2015
If Scrooge Was a Brother
Nov 27 – Dec 20, 2015
The Brothers Size
Jan 7 – Feb 7, 2016
Free Man of Color
March 3 – April 3, 2016
Marcus; or the Secret of Sweet
April 14 – May 8, 2016
The Wiz
June 2- 26, 2016
AIDA (Musical)
Music by Elton John
Lyrics by Tim Rice
Book by Linda Woolverton, Robert Falls, and David Henry Hwang
June 9 – July 2, 2017
Winner of four 2000 Tony Awards, an enslaved Nubian princess, Aida, finds her heart entangled with Radames, an Egyptian soldier who is engaged to the Pharaoh's daughter, Amneris. As their forbidden love blossoms, Aida is forced to weigh her heart against the responsibility she faces as leader of her people. Aida and Radames's love for one another becomes a shining example of true devotion that ultimately transcends the vast cultural differences between their warring nations, heralding a time of unprecedented peace and prosperity.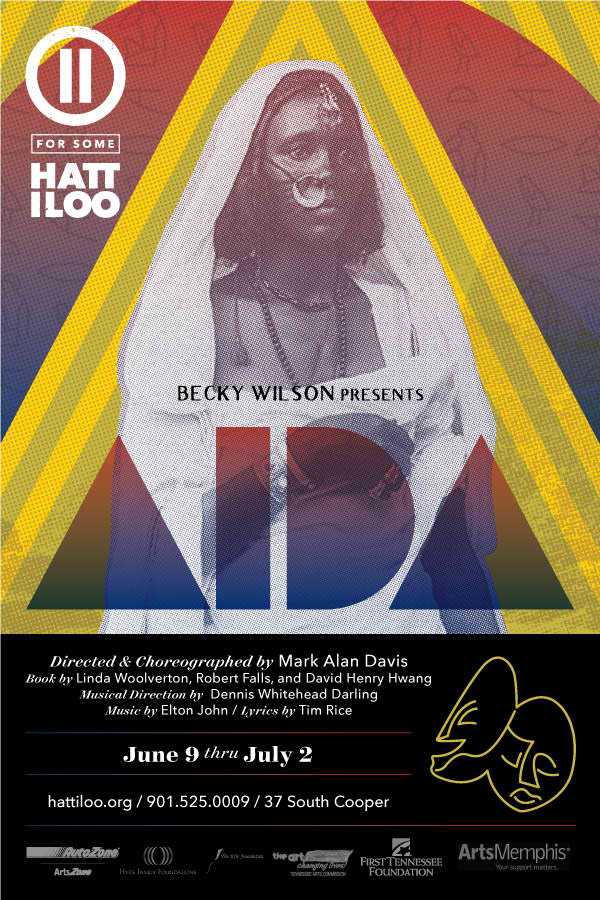 GEM OF THE OCEAN (Classic)
Written by August Wilson
April 28th – May 21st
August Wilson's Pittsburgh Cycle (a series of ten plays each set in a different decade) begins with Gem of the Ocean, which takes place in 1904 in the Hill District of Pittsburgh, Pennsylvania. The play unfolds in the home of Aunt Ester, a 285-year-old wise woman. Citizen Barlow, a man who has fled from Alabama after indirectly causing another man's death, has come to Aunt Ester's because of the tales he has heard of her soul-cleansing powers. When an incident in the town causes the death of Solly, a former slave and conductor of the Underground Railroad, we see Citizen step up to continue Solly's legacy, having discovered the importance of history and freedom.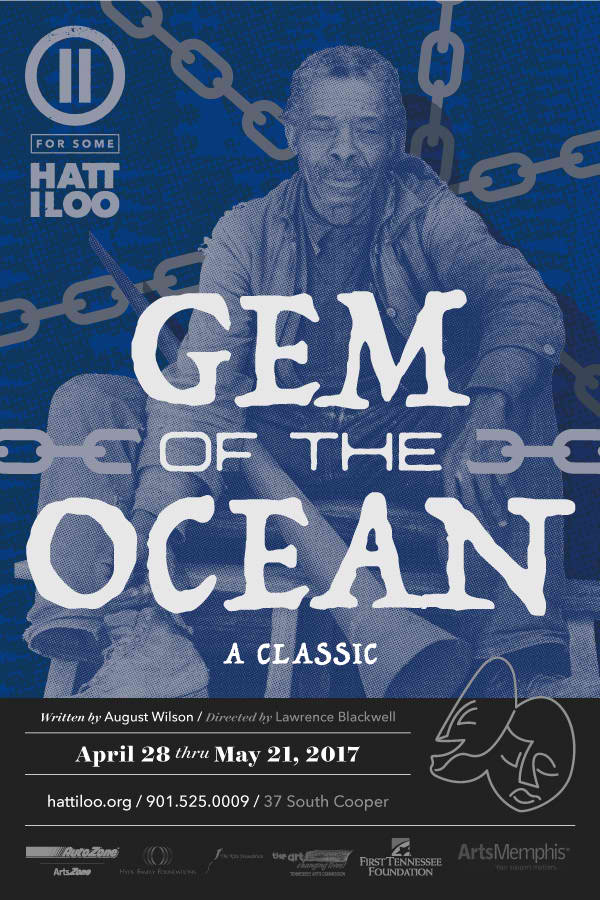 CROWNS THE GOSPEL MUSICAL (Musical)
Written by Regina Taylor
March 10 – April 2, 2017
A moving and celebratory musical in which church hats become a springboard for an exploration of Black history and identity as seen through the eyes of a young Black woman who has come down South to stay with her aunt after her brother is killed in Brooklyn. Hats are everywhere, in exquisite variety, and the characters use the hats to tell tales concerning everything from the etiquette of hats to their historical and contemporary social functioning. There is a hat for every occasion, from flirting to churchgoing to funerals to baptisms, and the tradition of hats is traced back to African rituals and slavery and forward to the New Testament and current fashion.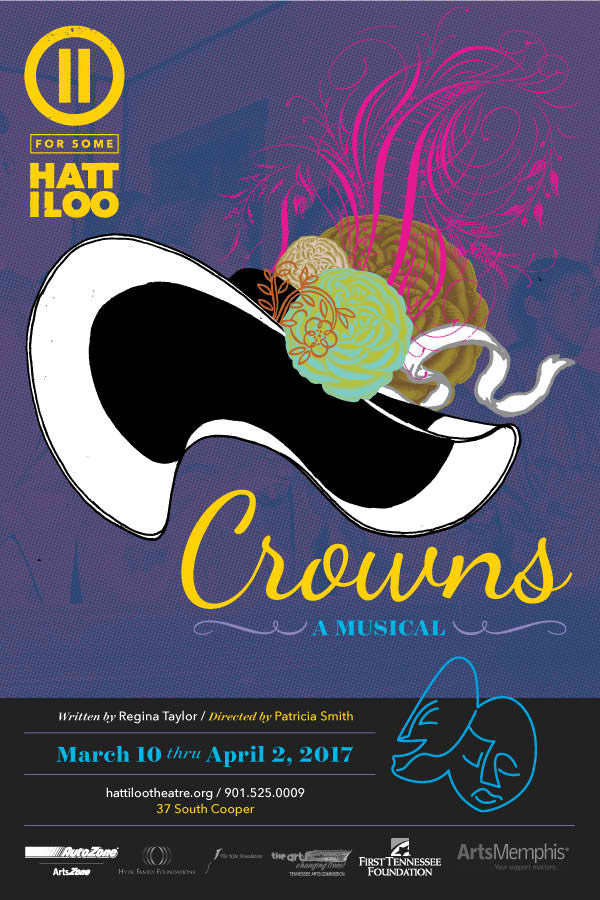 The Meeting
Auditorium of the Chambers-McClure Academic Center
Lane College, Jackson TN
Saturday, Feb 18th @ 3:00pm : $5.00
Saturday, Feb 18th @ 7:30pm : $7.00
Sunday, Feb 19th @ 3pm: $7.00
The Meeting is an eloquent depiction of a hypothetical meeting between Malcolm X and Martin Luther King, Jr., The Meeting illuminates the ongoing debate between the two most towering figures of the civil rights movement. King's unflappable commitment to nonviolent civil disobedience is repeatedly challenged by Malcolm's belief that only provocation and retaliation can fundamentally shake the foundations of America's racist society. The men's mutual respect of the other, especially the willingness to martyr themselves for the cause, foreshadows the iconic positions the men hold in American society today.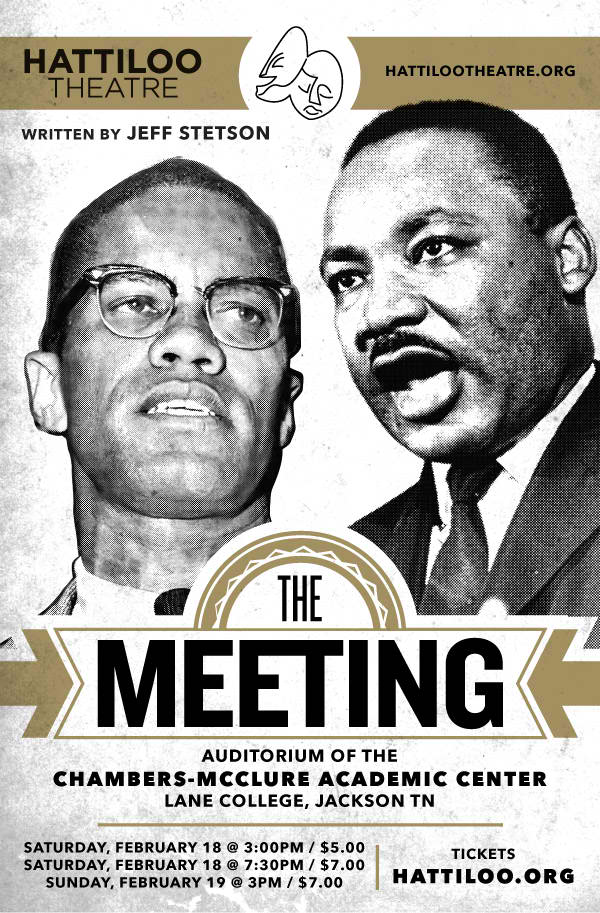 A Stroll Down Black Broadway: featuring Aida (Fundraiser)
This annual fundraiser has two live bands, buffets and served hors d'oeuvres, cocktails, and three mini-performances inspired by the musical 'Aida' for you to experience as you stroll from one theatre to the next.
VIP ticket-holders will also enjoy a private lounge with an open bar and exclusive catering.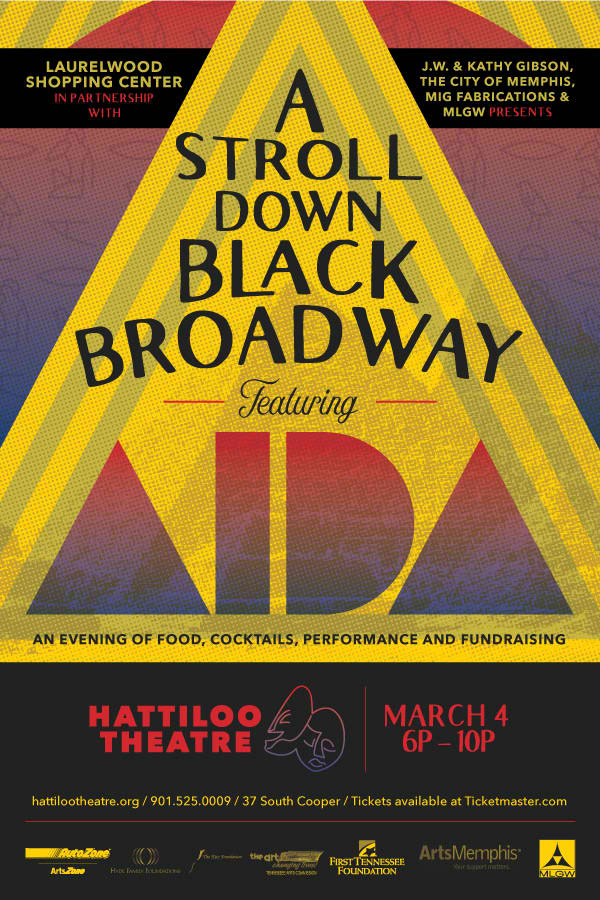 BLUEPRINTS TO FREEDOM: AN ODE TO BAYARD RUSTIN (Play)
Written by Michael Benjamin Washington
January 20 – February 12, 2017
Set during the sweltering political and racial heat of 1963, Bayard Rustin – an openly gay, Black proponent of non-violent civil disobedience who was jailed several times for refusal to register for the World War II draft and for homosexuality – is assigned to orchestrate an unprecedented march for jobs and freedom. Exiled from the Civil Rights movement by both internal and external forces, Rustin grapples with his last chance for professional restoration and spiritual redemption as he masterminds 'a tribute to the ancestors' exactly one century after the signing of the Emancipation Proclamation.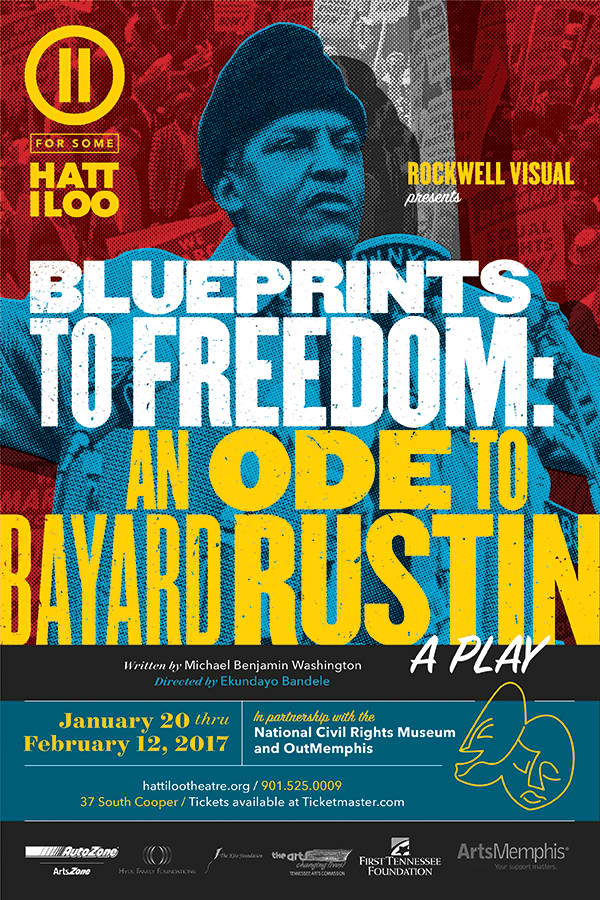 TAKE THE SOUL TRAIN TO CHRISTMAS
Written & directed by Ekundayo Bandele
at Cannon Center
December 17 at 3p & 7p
December 18 at 3p
Having to write research-papers about how Black people celebrated Christmas throughout history, Granddad, a former Pullman Porter, ushers his granddaughter and two of her friends back through time on a magical steam engine called 'The Soul Train'. Starting their journey on a Christmas day during slavery, they hear old spirituals and watch African dancing as they learn about the North Star. During the Harlem Renaissance they find Langston Hughes and Claude McKay reciting their Christmas poems while dancers perform the Lindy Hop to jazz. In the 1950s, after being moved by Stevie Wonder's Civil Rights song 'Someday at Christmas,' they enter the 70s with songs and dances from the Jackson 5. And just before they return home, they're mesmerized by Christmas rap and break-dancing. This musical extravaganza, presented on one of Memphis' largest stages, is sure to light your Holiday spirit.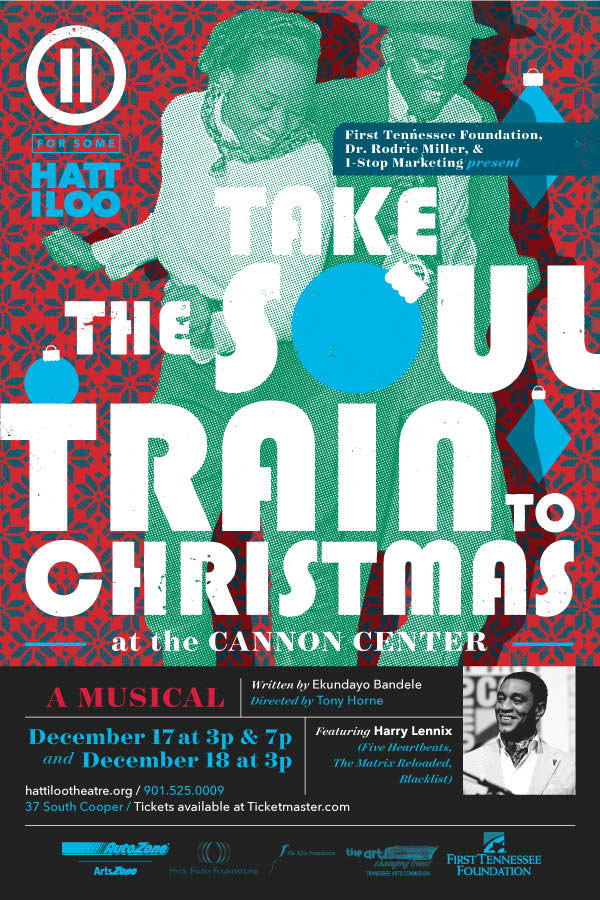 THE DEVIL'S MUSIC: THE LIFE AND BLUES OF BESSIE SMITH (Musical)
Written by Angelo Parra
Musical arrangements by Miche Braden
Conceived by Joe Brancato
August 12 – September 4, 2016
A powerful musical that dramatizes the turbulent story of the legendary "Empress of the Blues," whose life was as large and as outrageous as her talent. The musical re-imagines Bessie's final electrifying evening after she and her band are turned away by a whites-only theatre. It all takes place in 1937 in a Memphis "buffet flat," where the partying, laughter, and bawdiness all come together to deliver an entertaining, unforgettable, and surprisingly touching evening. The Devil's Music explodes with best of the songs that Bessie Smith made famous, including "I Ain't Got Nobody," "St. Louis Blues," "Baby Doll," and "Tain't Nobody's Bizness If I Do."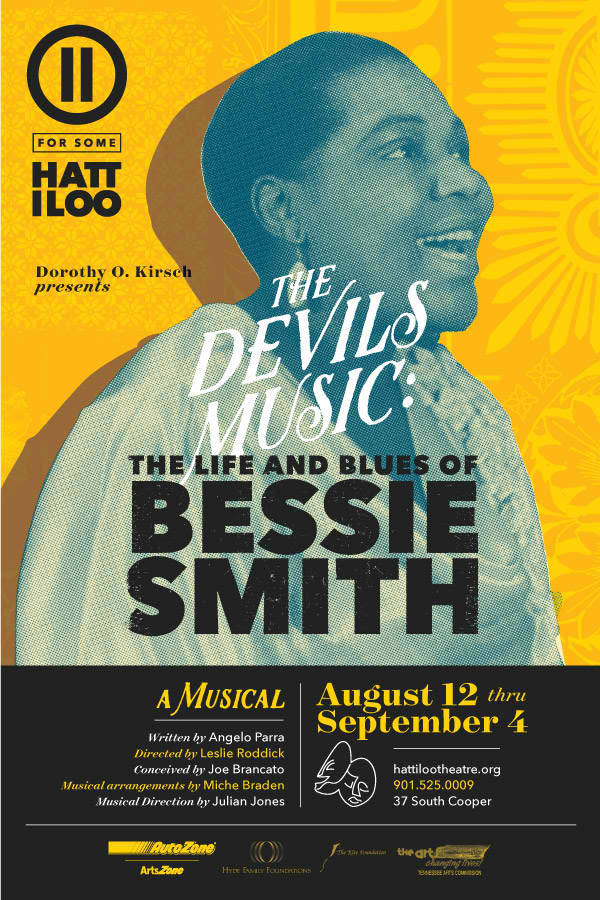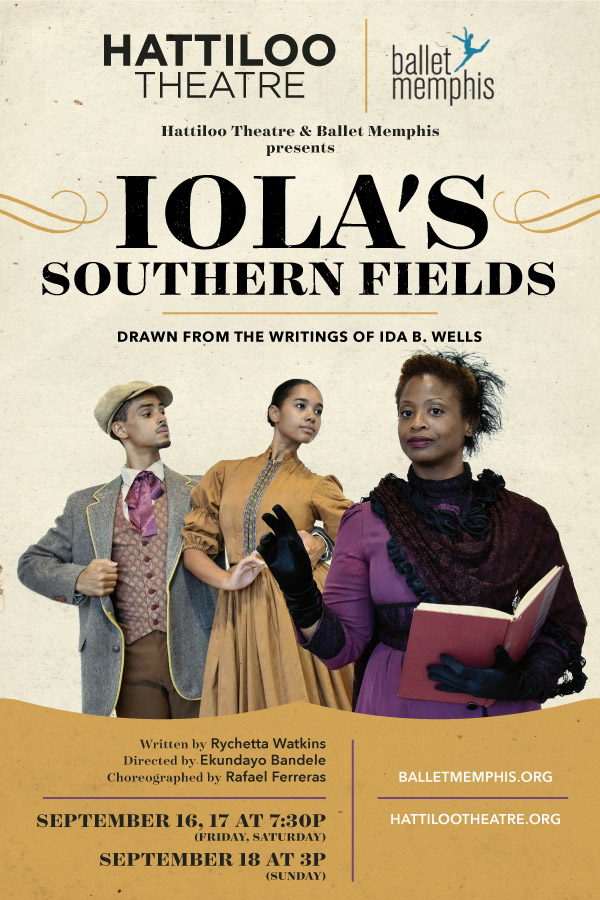 MR. RICKEY CALLS A MEETING (Play)
Written by Ed Schmidt
September 23 – October 16, 2016
On a spring day in 1947, Branch Rickey, the powerful General Manager of the Brooklyn Dodgers, summons heavy weight champion, Joe Louis, tap star Bill 'Bojangles' Robinson and actor Paul Robeson to his hotel room in Manhattan. Rickey wants their support when he taps Jackie Robinson to be the Major League's first black ball player. But a powerful struggle ensues when the eloquent Robeson raises questions about Rickey's motivations to integrate white baseball.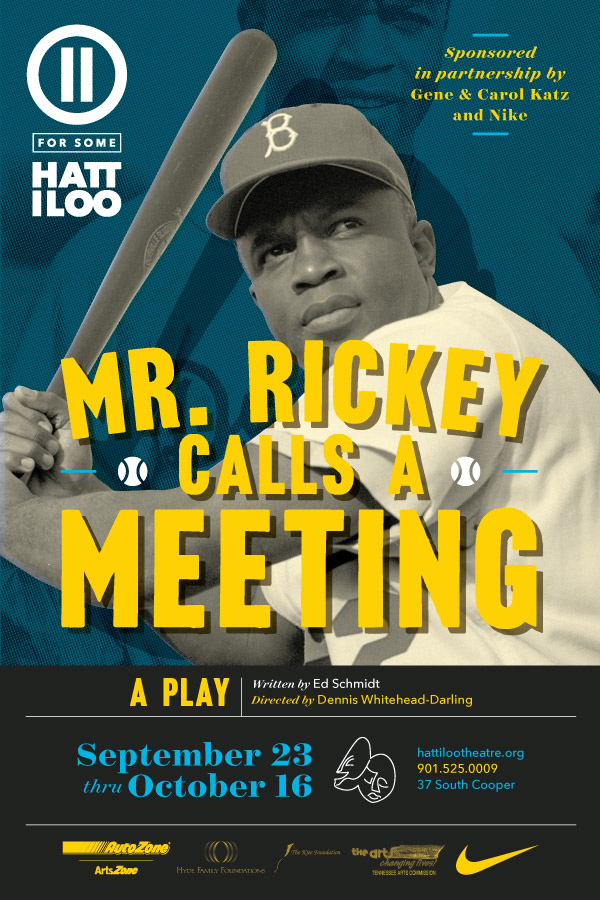 THE HOUSE THAT WILL NOT STAND (Play)
Written by Marcus Gardley
October 28 – November 20, 2016
Set in New Orleans in 1836 after a long period of French rule that permitted common-law marriages between free women of color and white men. If the men died, the women could inherit grand houses and dazzling fortunes. Unfortunately, when Beartrice Albans' man passes away, his legal white wife is waiting to steal her house and her daughters' dowries. Two daughters, Agnés and Odette, long for romance. Agnés is close to becoming an old maid, and Odette has a dark complexion that is not favored by the status quo. The other, Maude Lynn yearns only for the Lord. When a handsome bachelor comes calling, a family secret is revealed, and the foundation of Beatrice's household is rocked to its core.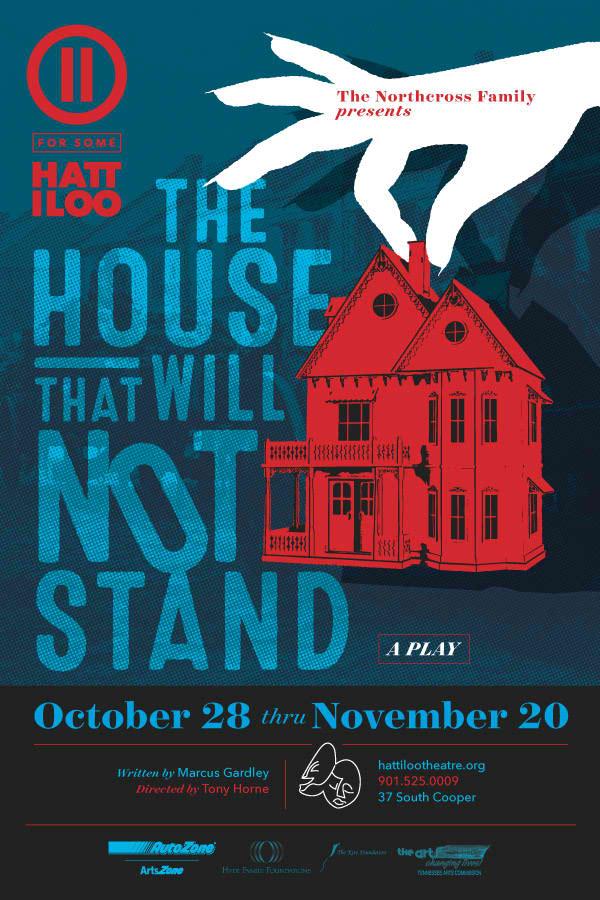 RUINED
Lynn Nottage
Aug. 11 – Sept. 3, 2017
Drama
Set in a rain forest bar and brothel in the war-torn Congo, the establishment's matriarch, Mama Nadi, keeps peace between customers from both sides of the civil war, as government soldiers and rebel forces alike choose from her inventory of women, many already "ruined" by rape and torture. Inspired by interviews she conducted in Africa with Congo refugees, this play is an engrossing and uncommonly human story with humor and song.
Winner of the 2009 Pulitzer Prize for Drama
"A powerhouse drama… Lynn Nottage's beautiful, hideous and unpretentiously important play [is] a shattering, intimate journey into faraway news reports." – Newsday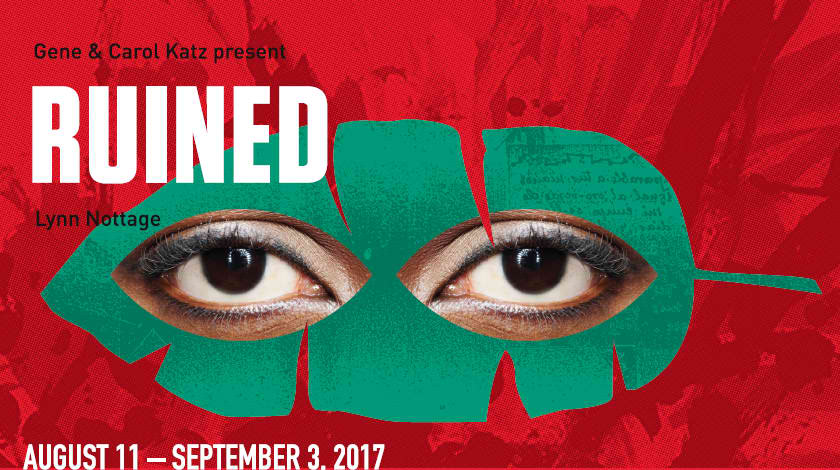 FETCH CLAY, MAKE MAN
Will Power
Sept. 15 – Oct. 15, 2017
Drama
Muhammad Ali forms a bond with Stepin Fetchit – the first Black Hollywood actor to become a millionaire, albeit, by embodying a demeaning stereotype. Ali wants to learn Black fighter Jack Johnson's legendary "anchor punch" that he believes Fetchit, who was friends with Johnson, knows. Inspired by their actual friendship, the play explores how each dealt with the pressure of being a Black public figure trying to shape his identity in the face of outside forces.
This intriguing play, about the meeting between two men who achieved renown during different eras in the thorny history of race in America has more rounds of combat than an epic prize fight. – New York Times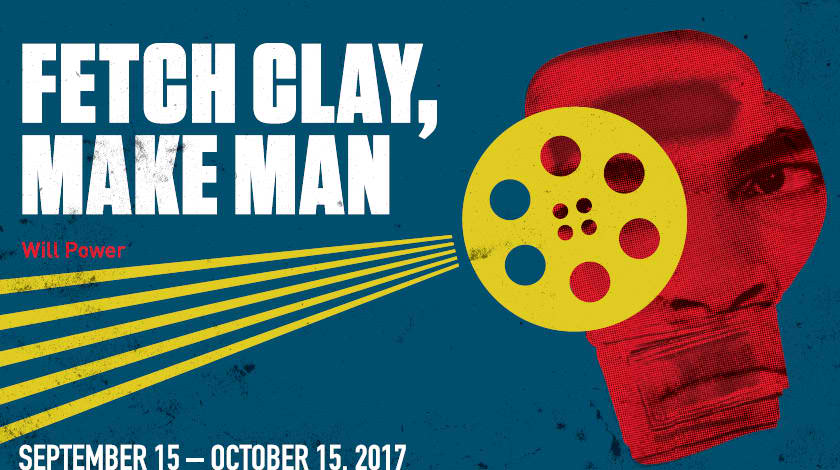 AKEELAH & THE BEE
SPECIAL PERFORMANCE AT THE CANNON CENTER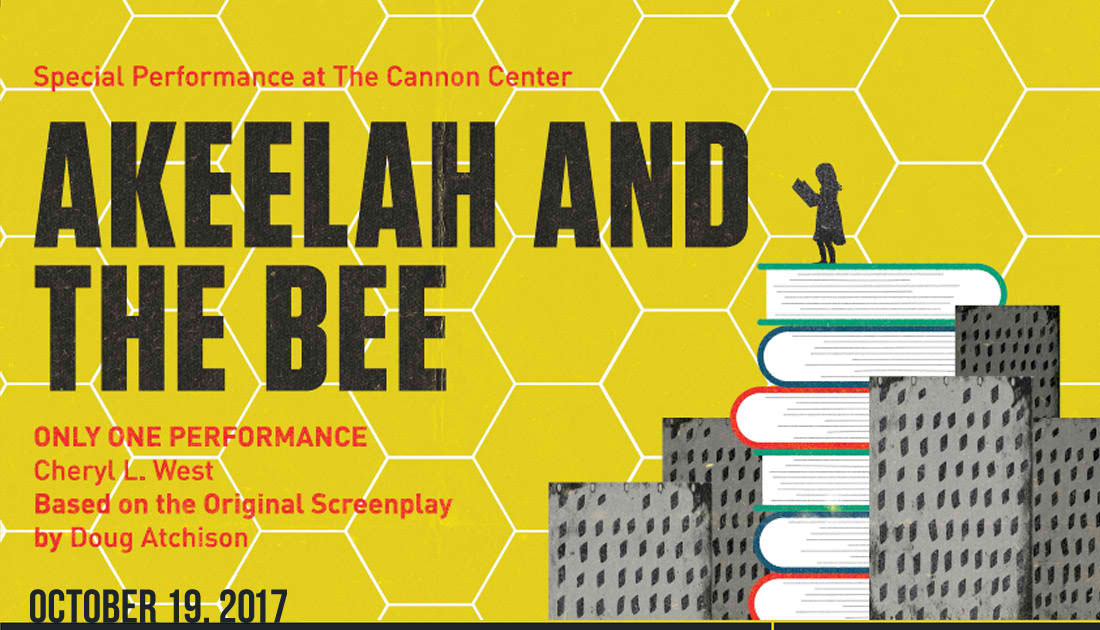 SASSY MAMAS
Celeste Bedford Walker
Sept. 29 – Oct. 22, 2017
Comedy
In the autumns of their lives, three longtime girlfriends find themselves living single. Jo is recently widowed; Mary's husband has left her for a younger woman; and Wilhelmina has been busy pursuing her career. Using their social status and wealth, they ensnare younger male suitors and assume the role as "cougars" – or, in this case, "black panthers". But the younger men have their own plans.
"Sassy Mamas is hot! Complexity of relationships and the chemistry is captivating!" – Express Milwaukee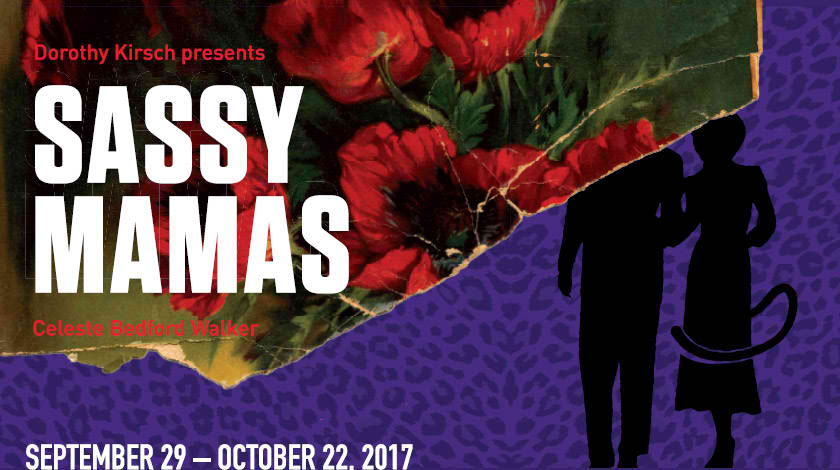 TAKE THE SOUL TRAIN TO CHRISTMAS
NOTE: AARP Member discounts will automatically be applied after you select a quantity of 1 or 2 tickets. If you select 3 or more tickets, discount does not apply.
Ekundayo Bandele
Nov. 24 – Dec. 17, 2017
Musical
Reworked from last season's successful run, this Holiday spectacle follows Granddad, as he ushers his granddaughter and two of her friends back through time on the magical 'Soul Train'. Starting their journey during slavery, dancing and singing move the travelers through the Harlem Renaissance, the struggle-side and Black-love side of the Civil Rights era, and on through the hip-hop era of the 1980's.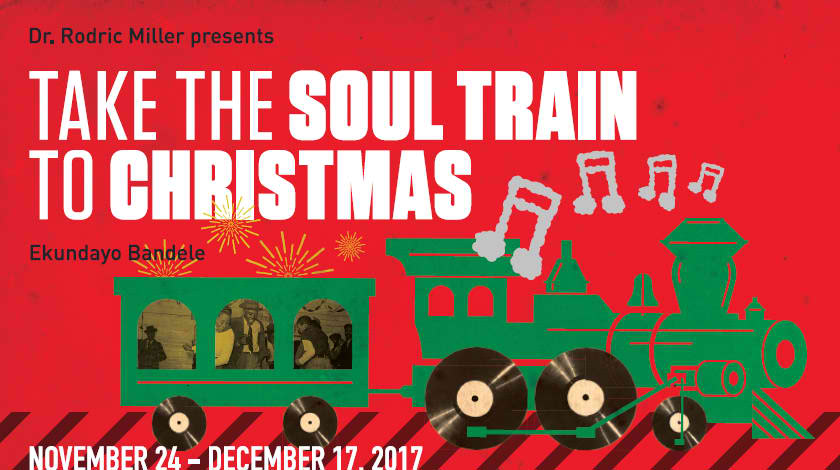 SUNSET BABY
Dominique Morisseau
Jan. 12 – Feb. 11, 2018
Drama
Nina is a smart and sexy hustler who has rejected everything her parents fought for in the Black liberation movement. When her estranged father, Kenyatta, wants to reconcile, negotiating her past and present becomes a revolutionary act. From one of the most exciting young voices in the American theatre, this dynamic play about fathers and daughters sears with wit and wisdom and the brutal politics of freedom.
"[A] smart and bracing new play about two generations of urban outlaws struggling to stay afloat in the lower depths." – New York Times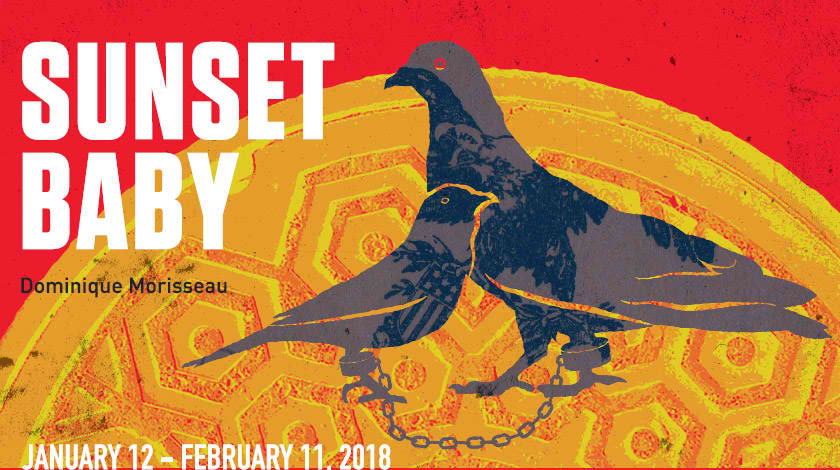 A STROLL DOWN BLACK BROADWAY
Sat Feb 17, 2018 6:30PM
Sat Feb 17, 2018 7:00PM
Stroll Down Black Broadway/The Sounds of Motown – VIP $100 (open bar, private lounge, and buffet) General admission $50 (Hors d'oeuvre and (1) cocktail) A Stroll Down Black Broadway is Hattiloo Theatre's signature fundraiser. It's an evening of multiple, 15-minute thematic performances that happen simultaneously, four times over the course of the night. Enjoy food, cocktails, and live music between each performance. The evening ends with more cocktails and socializing, a second live band, and a dance floor for you to boogie the night away.
This Season, we will convert the entire theatre to reflect the music and dance crazes of the Civil Rights Movement and Motown.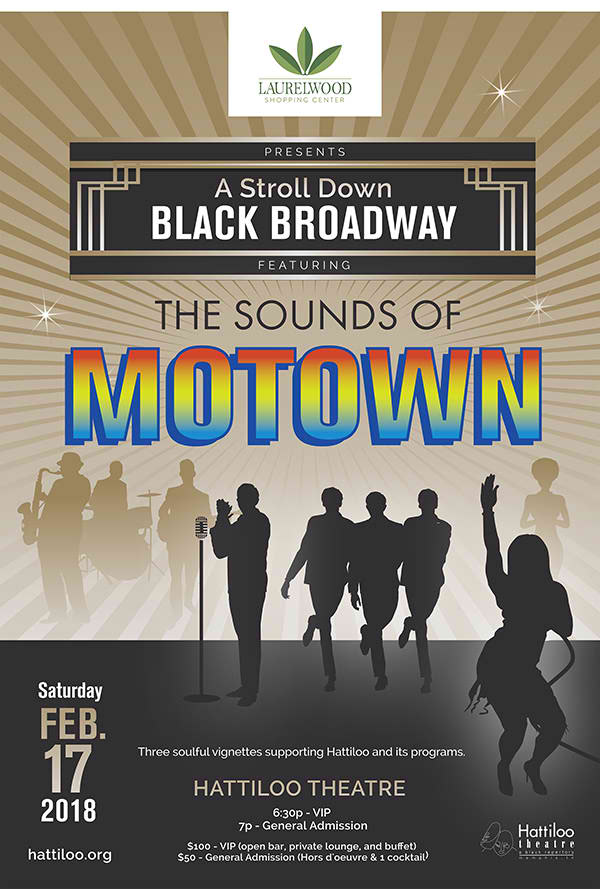 SELMA: A MUSICAL TRIBUTE TO DR. MARTIN LUTHER KING JR.
Tommy Butler
Feb. 23 – March 18, 2018
Musical
This dramatic musical captures prominent moments such as the Montgomery Bus Boycott and the crossing of the Edmund Pettus Bridge in Selma, AL. It is a mesmerizing and creative work of art, with jazz tunes and bass strings that will bring any audience to their feet. Originally written in 1976 to honor Dr. King's bravery, many of the messages still resonate with activists today.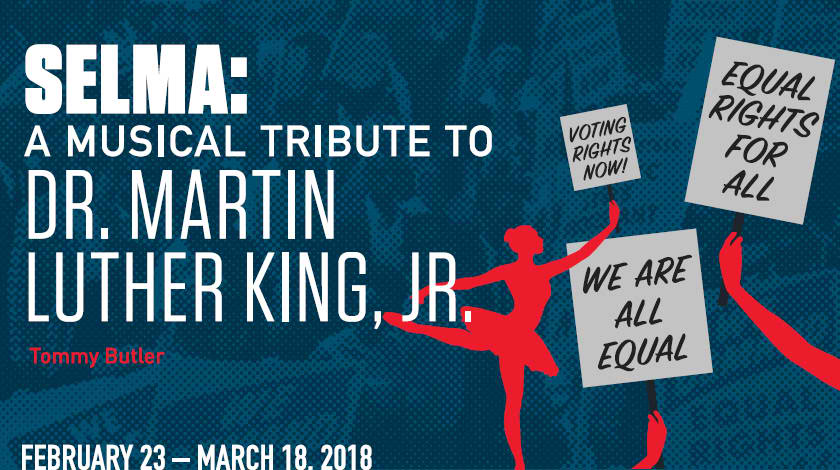 THE MOUNTAINTOP
Written by Katori Hall
Directed by Roger Guenveur Smith
March 28 – April 1, 2018
Halloran Centre at the Orpheum Theatre Memphis, Memphis, TN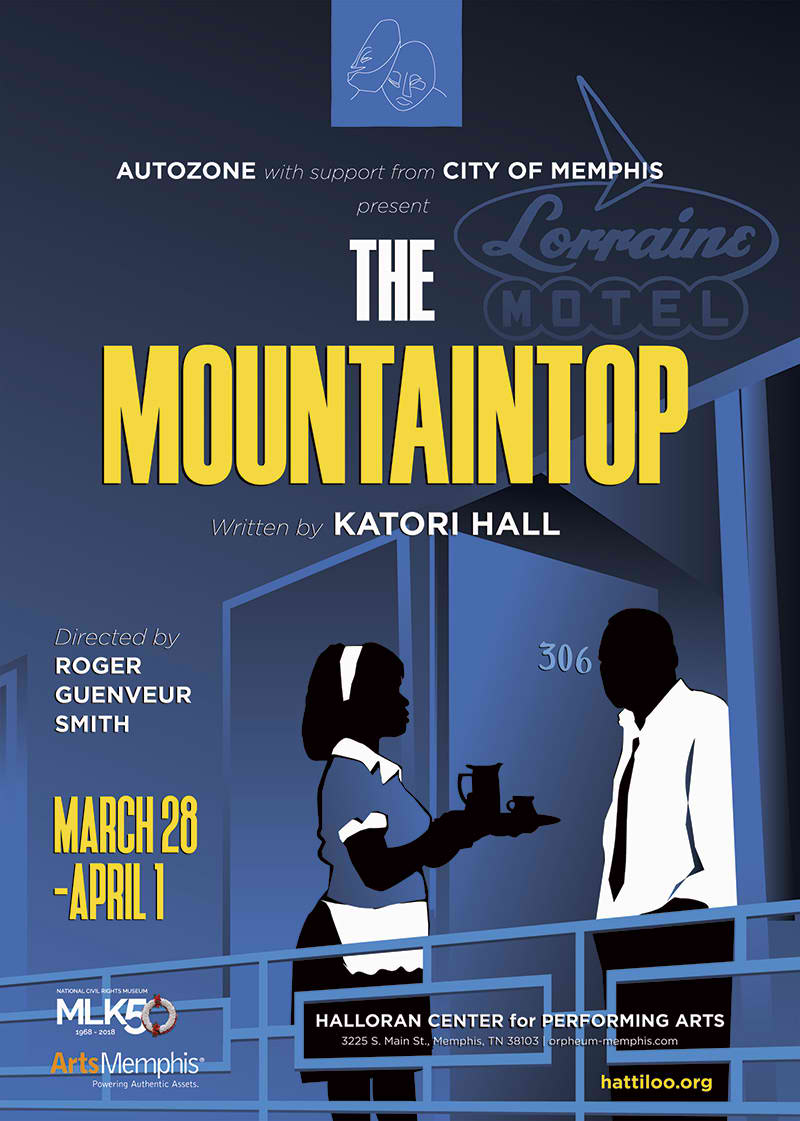 JITNEY
August Wilson
April 20 – May 13, 2018
Drama
Taking place in a gypsy cab station, during Pittsburgh's period of so-called "urban renewal," Becker, the owner of the unlicensed cab station, descends into an emotional spiral when his son, Booster, comes home from jail. Over the course of the play, the five gypsy cab drivers and the characters who come in and out of their lives pose questions about how to heal past wounds and leap into a less-than-certain future.
Winner! New York Drama Critics Award for Best New Play and the Outer Critics Circle Award for Outstanding Off Broadway Play.
"Explosive… Crackles with theatrical energy." – New York Daily News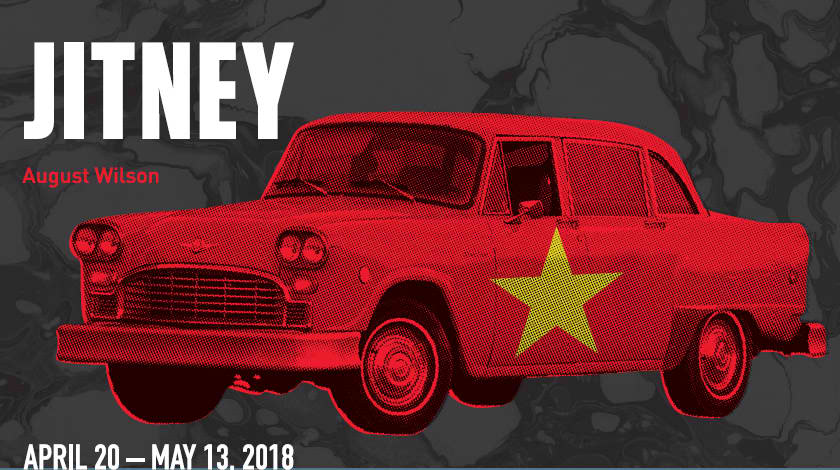 RAISIN
Book by Robert Nemiroff and Charlotte Zaltzberg
Music by Judd Woldin
Lyrics by Robert Brittan
June 8 – July 1, 2018
Musical
Raisin is a musical adaptation of Lorraine Hansberry's revolutionary 'A Raisin in the Sun'. Set in segregated 1950s Chicago, Walter Lee Younger and his mother Lena fight over the spending of insurance money. He wants to start a business with friends, while she is eager to move the family out of the south side and into Clybourne Park. Raisin depicts a black family's struggle in the face of change.
Winner! Tony and Grammy Awards as Best Musical
"A tidal wave of soul!" – Ebony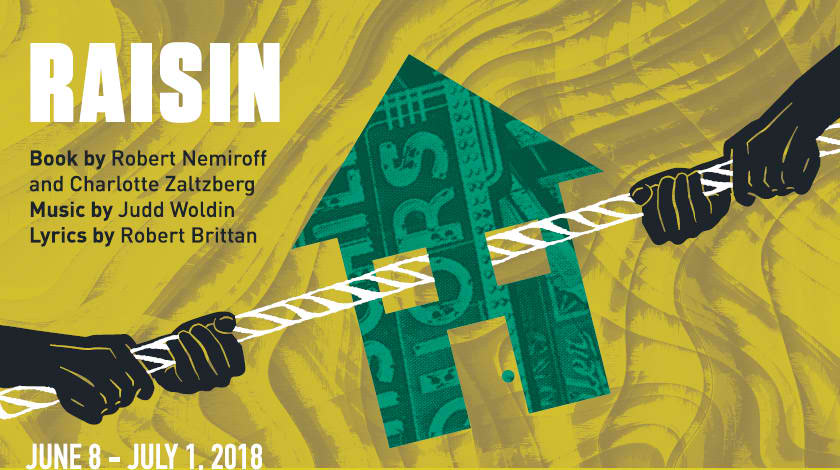 MAHALIA
Written by Tom Stolz
August 3 – 26, 2018
In partnership with Mississippi Boulevard Christian Church
Including music by various gospel composers as well as hymns and spirituals made famous by Mahalia Jackson, this is a joyous celebration of the life and music of the world's greatest gospel singer: a humble, deeply religious woman whose expressive, full throated voice carried her from a three-room shanty in New Orleans to appearances before presidents and royalty. The joy and inspiration of her heartfelt songs provide a counterpoint to the urgent messages delivered by her friend, Martin Luther King. Standing at his side, Mahalia Jackson became the musical voice of the civil rights movement.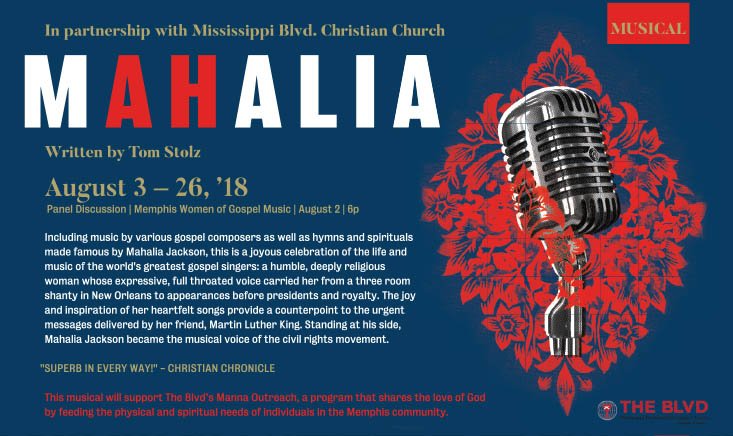 PIPELINE
Written by Dominique Morisseau
September 14 – October 7, 2018

The play's title refers to the "school-to-prison pipeline," and in it, Nya, an inner-city public high school teacher, is committed to her students but desperate to give her only son Omari opportunities they'll never have. When a controversial incident at his private school threatens to get him expelled, Nya must confront his rage and her own choices as a parent. But will she be able to reach him before a world beyond her control pulls him away? Don't miss this deeply moving story of a mother's fight to give her son a future – without turning her back on the community that made him who he is.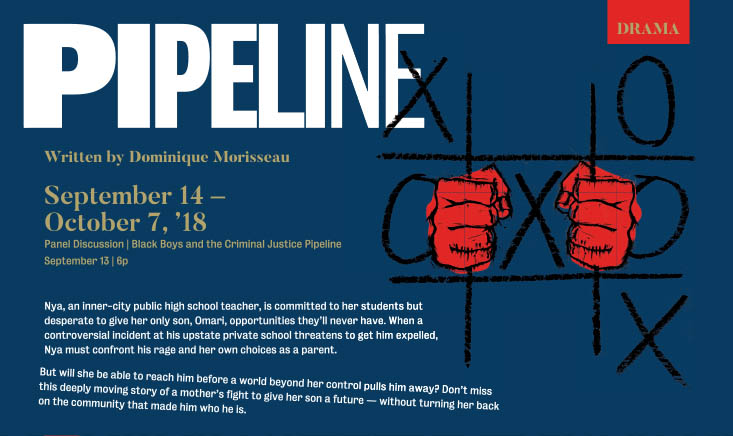 FOR COLORED GIRLS
WHO HAVE CONSIDERED SUICIDE WHEN THE RAINBOW IS ENUF
Written by Ntzoke Shange
October 19 – November 11, 2018
From its inception in 1974 to its success on Broadway, the Obie Award-winning for colored girls… has excited, inspired, and transformed audiences all over the country. As a choreopoem, the piece is a series of 20 separate poems choreographed to music that weaves interconnected stories of love, empowerment, struggle and loss into a complex representation of sisterhood. It tells the stories of seven women who have suffered oppression in a racist and sexist society.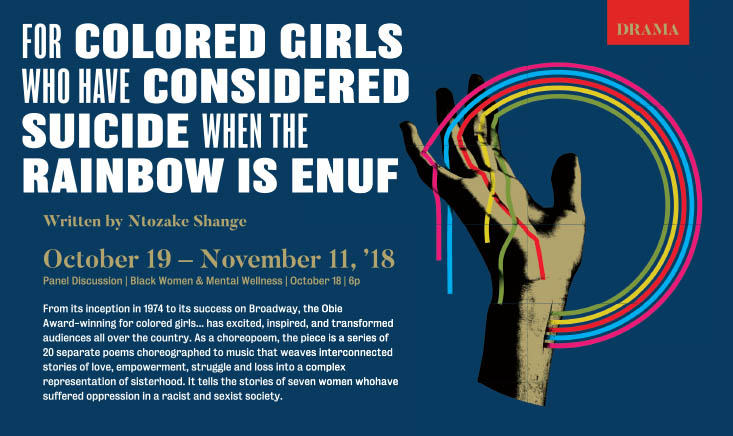 IF SCROOGE WAS A BROTHER/ A SISTAH
In partnership with Ettaro Theatre Company
Written by Ekundayo Bandele
Starring Flo Roach as Ebebena Scrooge
November 30 – December 23, 2018

In this audience favorite, actress and playwright Flo Roach plays Ebenita Scroo a successful African American bu sinesswoman so set in her vile ways that she has allowed her heart to grow cold, displaying no pity on the poor. Three spirits visit her after her former mentor Madame Marley warns her about the punishment she's making for herself in the afterlife.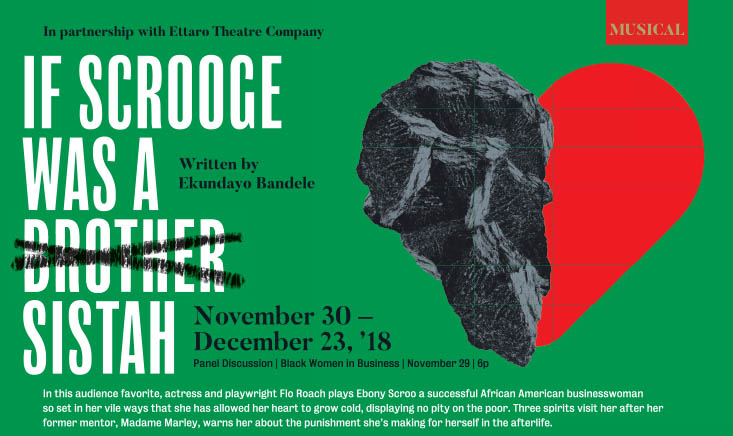 A SONG FOR CORETTA
Written by Pearl Cleage
January 11 – February 3, 2019
On February 6, 2006, people began lining up at dawn outside of Atlanta's Ebenezer Baptist Church to pay their respects to the late Mrs. Coretta Scott King, widow of Dr. Martin Luther King, Jr., whose body lay in state in the small sanctuary. By mid-morning, the crowd wound down the street and around the corner of the old red brick building. People of all ages stood patiently for hours, waiting to say goodbye. Sometimes they murmured to each other quietly. Sometimes they shared memories of Mrs. King's extraordinary life and expressed sorrow at her passing. When a cold rain began to fall at sunset, those who had thought to bring umbrellas shared them with those whose resolve was the only thing not dampened by the drizzle. At close to midnight, the crowd had dwindled to a determined few. The five fictional characters in this play are at the end of that long line of mourners.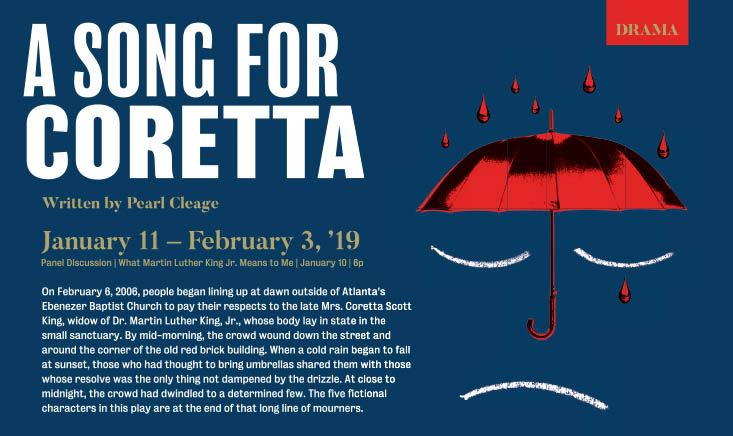 TOO HEAVY FOR YOUR POCKETS
Written by Jiréh Breon Holder
March 22 – April 14, 2019

Hattiloo is proud to produce the off-Broadway play of one of Memphis' sons, 2016 Yale School of Drama graduate Jiréh Breon Holder. Holder takes us back to Nashville in the summer of 1961. The Freedom Riders are embarking on a courageous journey into the Deep South. When 20-year-old Bowzie Brandon gives up a life-changing college scholarship to join the movement, he'll have to convince his loved ones-and himself-that shaping his country's future might be worth jeopardizing his own.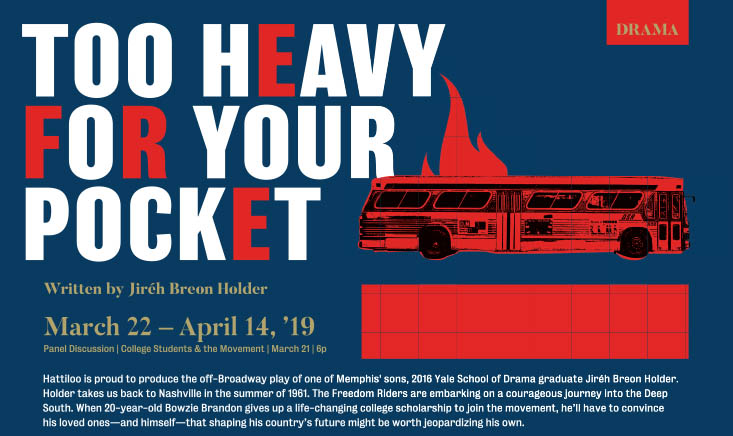 THE PARCHMEN HOUR:
SONGS AND STORIES OF THE '61 FREEDOM RIDERS
Written by Mike Wiley
May 10 – June 2, 2019
Marking the 50th anniversary of these Freedom Rides, Hattiloo is proud to produce this musical that is documentary theatre at its best. This musical transforms the history of the 1961 Freedom Rides into lively firsthand experiences that ripple with the immediacy of the present moment. Journey through the Deep South with pioneers who fought discrimination and paved the way for the future. Adapted from real life accounts of the 1961 Freedom Rides, this play shares these struggles through music that ranges from Bob Dylan to spirituals.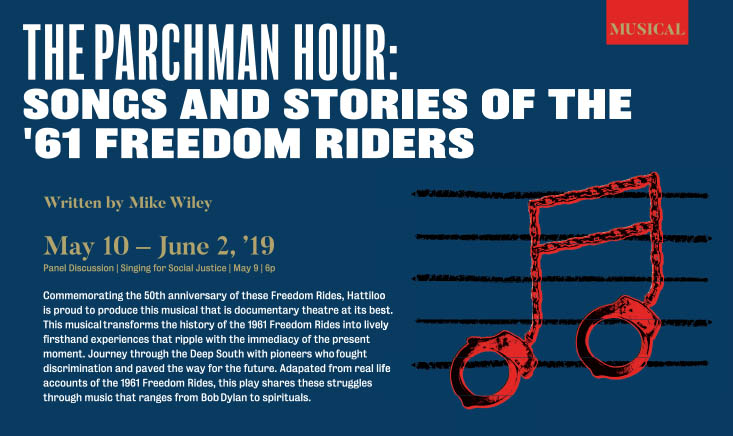 He wore a diamond in his tooth, denied he was black and claimed to have invented, single-handedly the genre we know as jazz. Jelly Roll Morton, jazz pioneer reinvented himself so as to conquer the vast American expanse. Born a Creole of color in turn-of-the-century New Orleans, he came of age playing piano in the bawdyhouses of Storyville. At the age of 15 he was disowned by his great grandmother and took to riding the rails, hustling pool and seducing women before setting Chicago on fire in the 20s with his dazzling jazz compositions.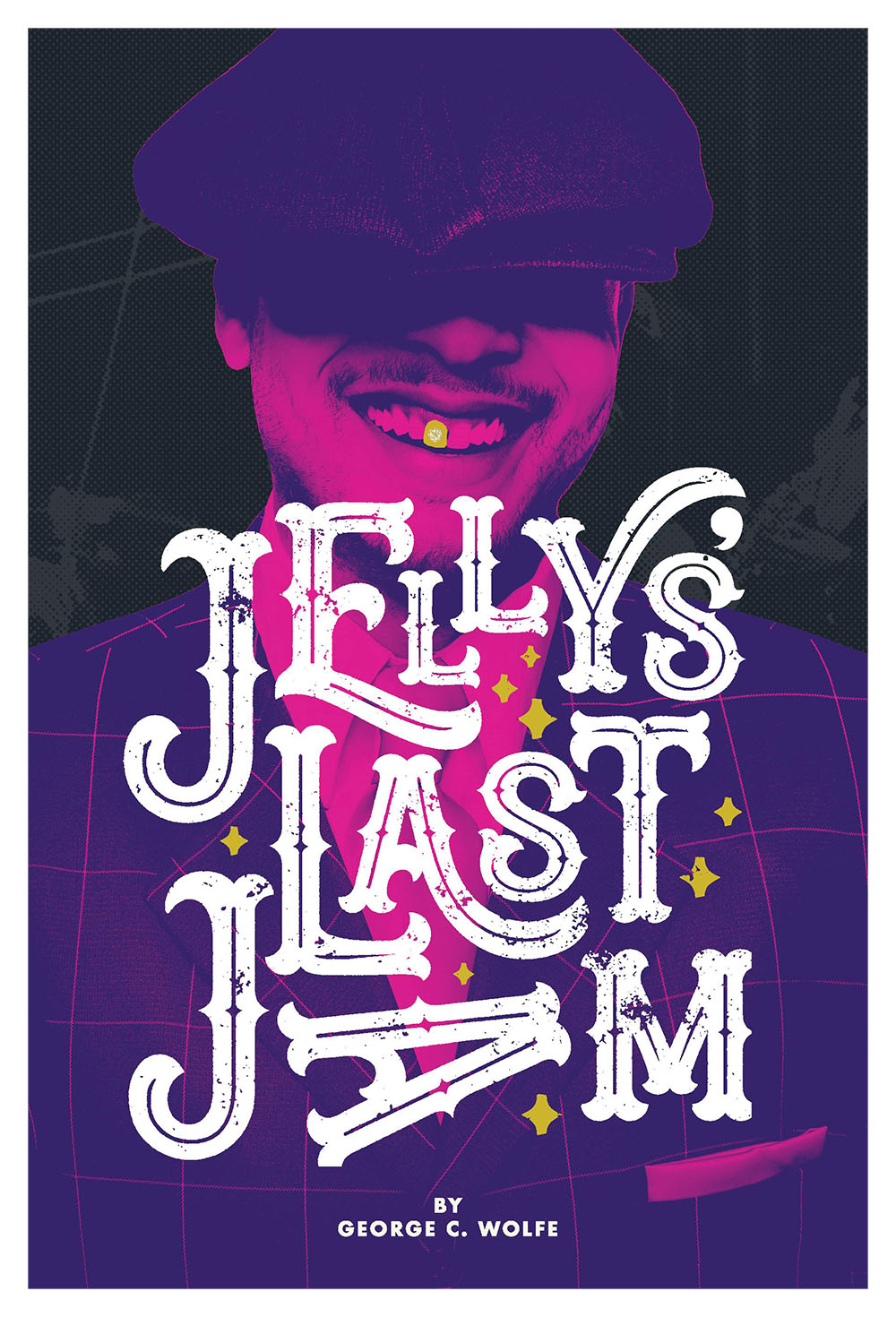 Ex-cop and recent widower Walter "Pops" Washington and his newly paroled son Junior have spent a lifetime living between Riverside and crazy. But now, the NYPD is demanding his signature to close an outstanding lawsuit, the landlord wants him out, the liquor store is closed—and the church won't leave him alone. When the struggle to keep one of New York City's last great rent-stabilized apartments collides with old wounds, sketchy new houseguests, and a final ultimatum, it seems that the old days may be dead and gone.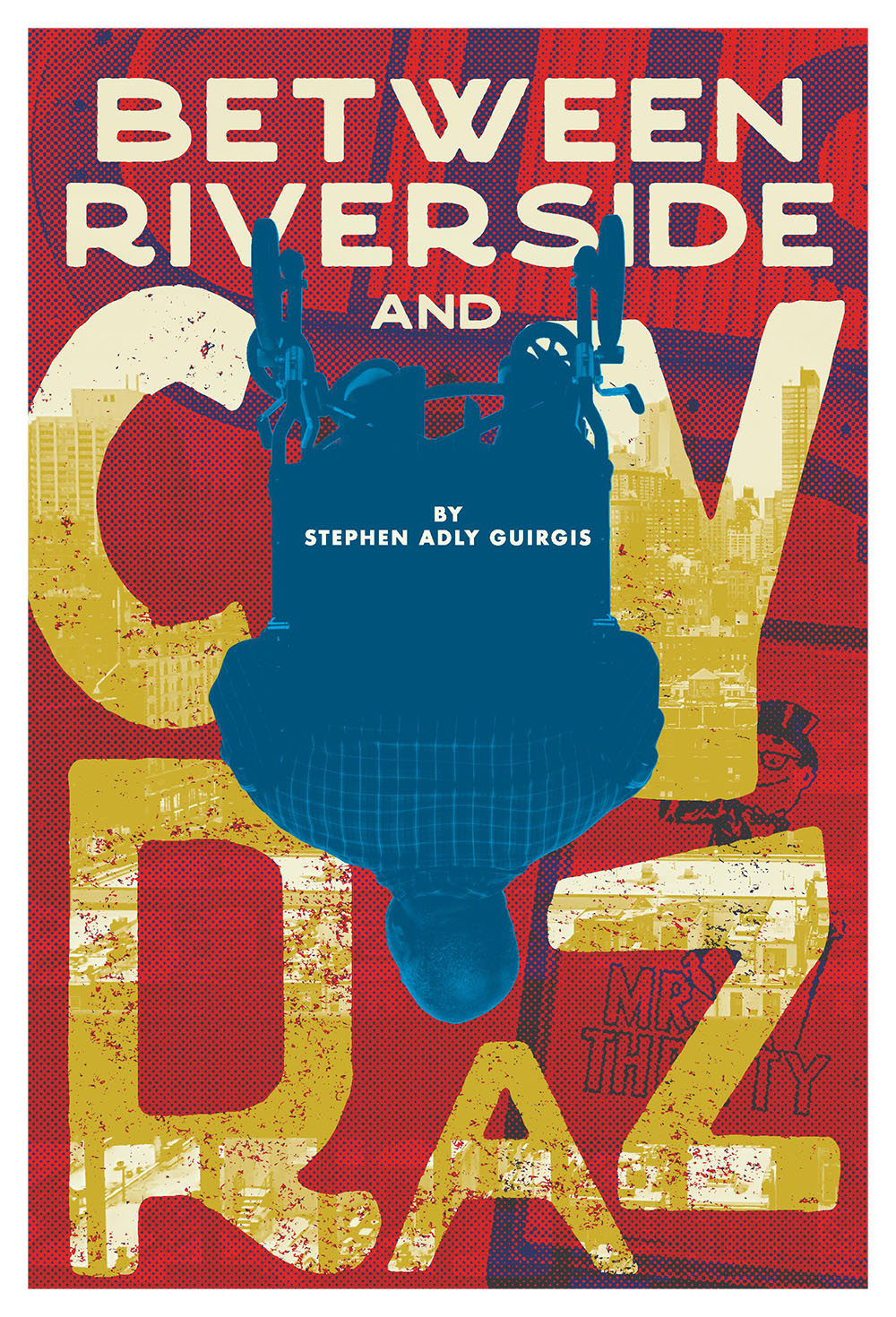 Set in the midst of the Second Liberian Civil War, "Eclipsed" tells the story of the captive wives of a Commanding Officer in the rebel army. A young woman simply referred to as "The Girl" has recently been abducted by the C.O., and two of his older wives do what they can to help and care for her. Just as The Girl begins to adjust to life at the compound, the entire community is thrown off balance when a fourth wife returns from the battlefield, after having escaped the army camp to fight as soldier in the resistance. The Girl must choose whether to stay with the women who have done so much for her, or to take charge of her own destiny and fight for freedom.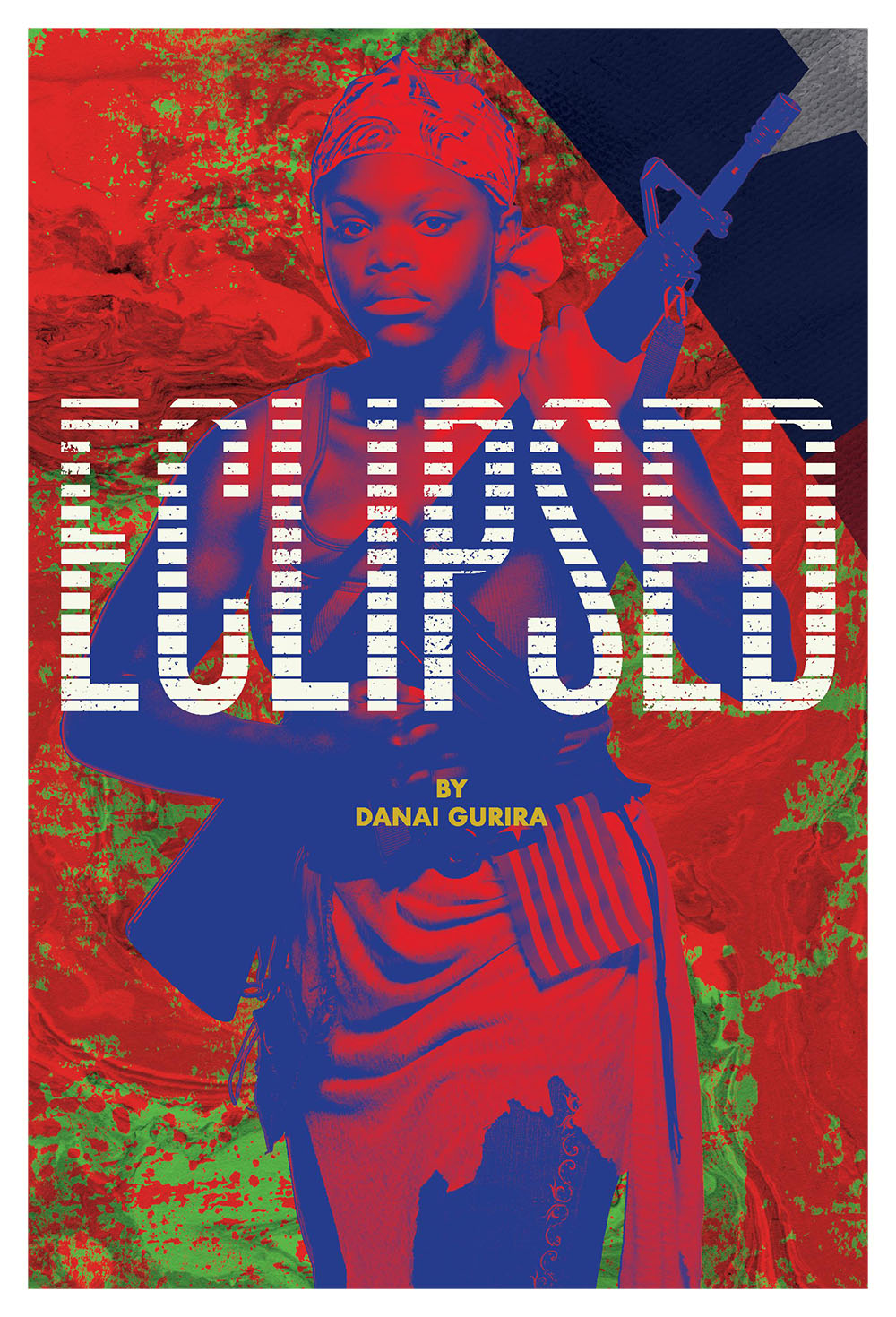 Joe and his nine-month pregnant wife, Mary, are headed home to partake in the census. When their car breaks down in a dangerous neighborhood, a man known as Landlord ushers the couple into a rundown, condemned apartment house. Landlord and a woman known as Neighbor help the couple prepare a filthy two-room apartment for the delivery of their child. But Joe is struggling to accept that his wife's pregnancy is divine and not from an affair. Downstairs and on the streets, the police are seeking a newborn boy that the governor has deemed a threat to security.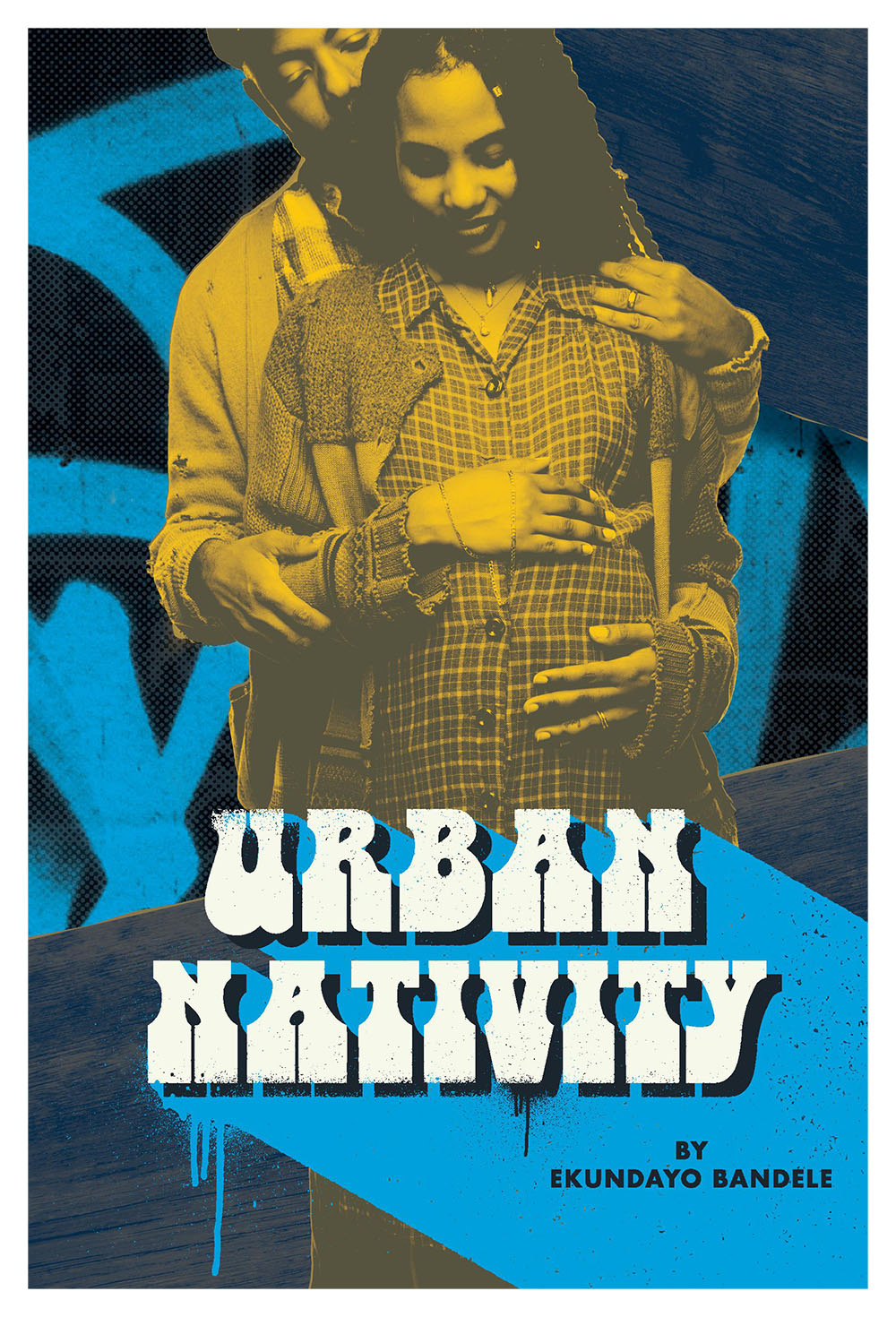 It's the summer of 1967, and the songs of Motown are breaking records and breaking barriers. Chelle and her brother, Lank, are running an unlicensed after-hours joint out of their basement—risky business—especially during a brutal police crackdown that has set off riots throughout the city. When Lank offers refuge to a mysterious stranger, he and Chelle clash. Pent-up emotions erupt, and they must navigate the chaos both outside and within.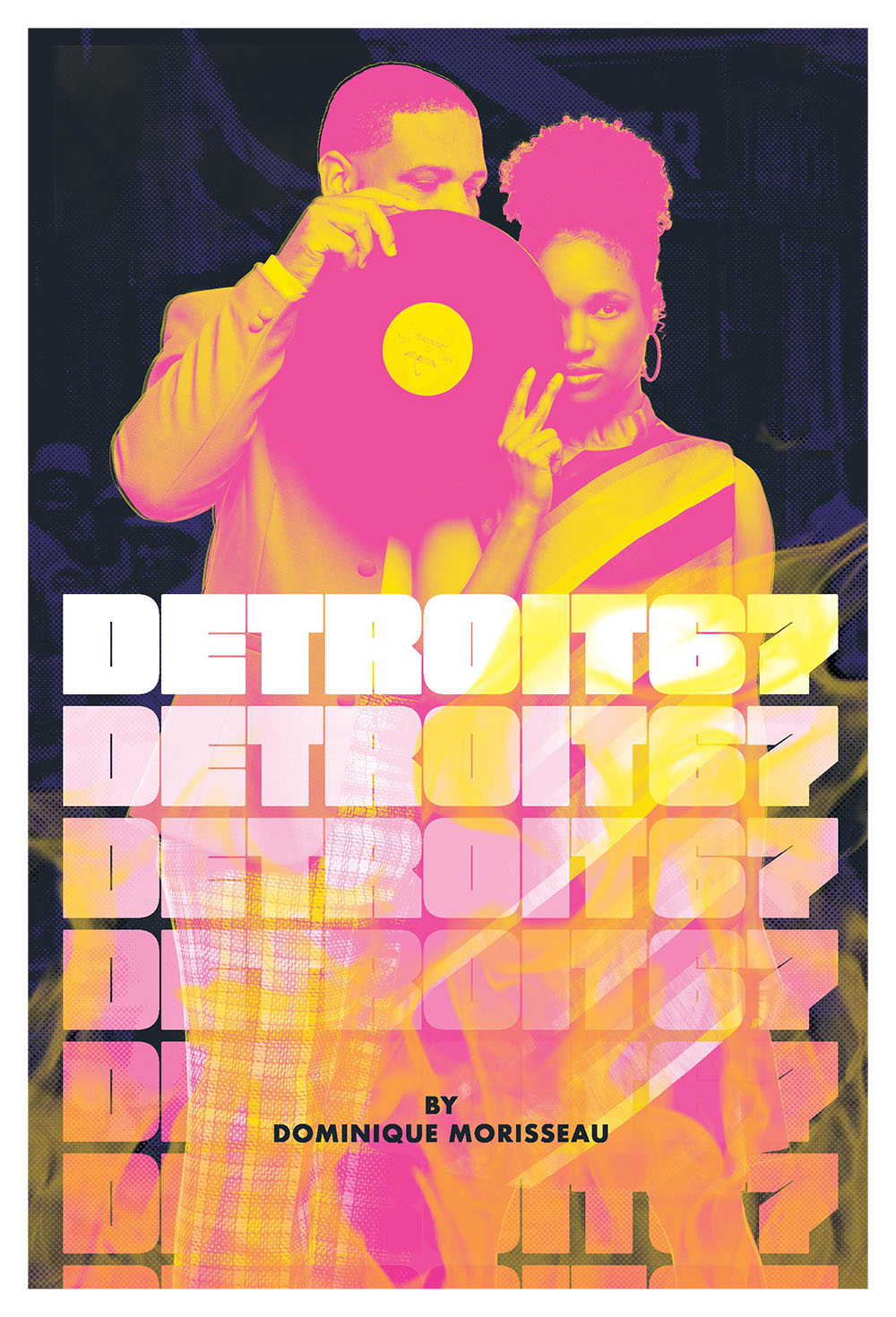 Folks of Mount Zion Baptist Church are pretty riled up! Two deacons and two elders charged with the selection of a new pastor are at odds with one another when it appears that the most qualified candidate is a woman! This exciting story addresses the age-old controversial issue of women in the pulpit!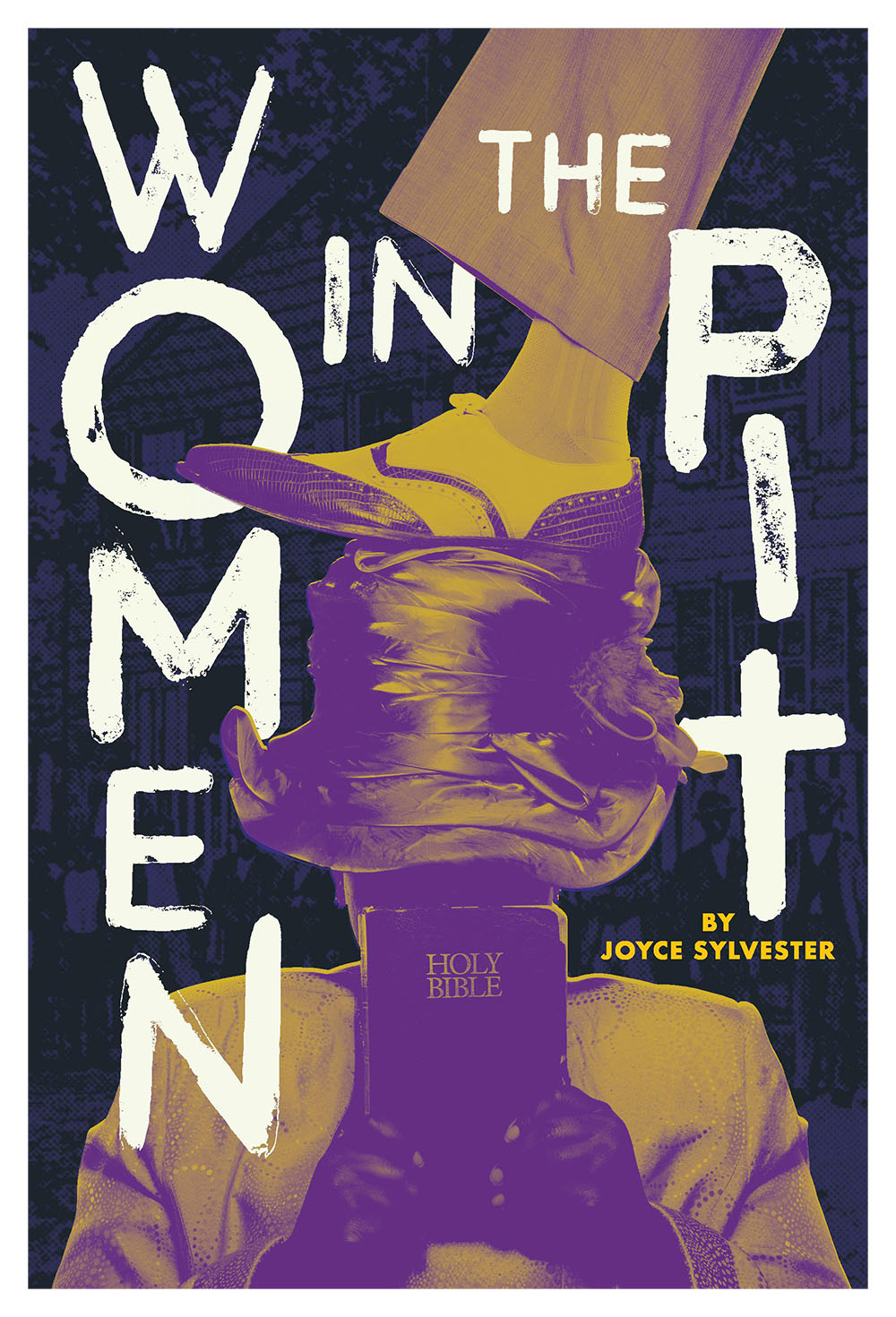 Jackson, an upwardly-mobile black attorney, has just bought an apartment in a transitioning neighborhood in Brooklyn. He sees the potential of his old neighborhood, as does his white girlfriend Suzy…at first. When Jackson's childhood friend Don leaves rehab to crash with them, the trio quickly becomes trapped between the tensions inside their own home and the dangers that may lurk outside.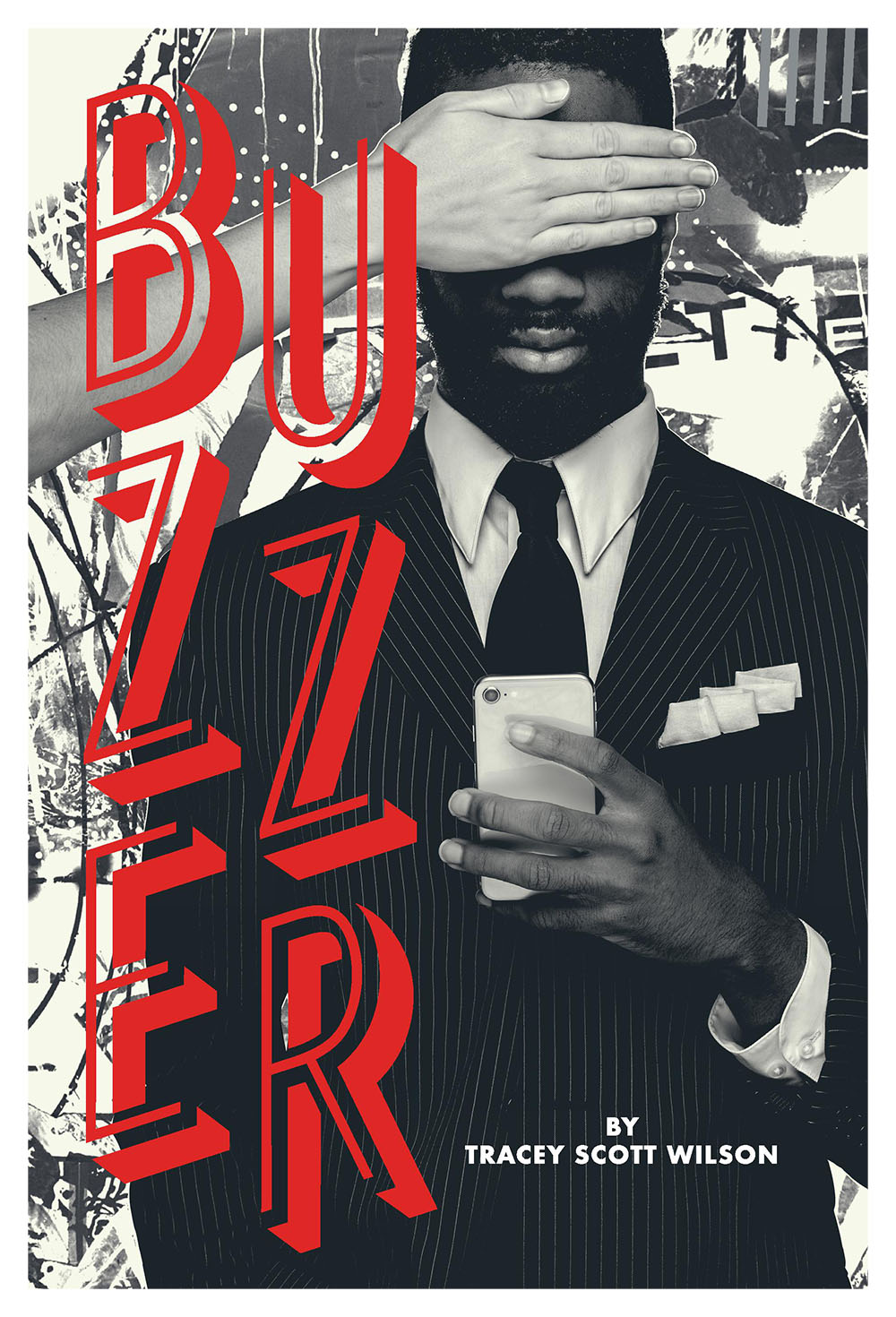 Bringing fierce guitar playing and swing to gospel music, Sister Rosetta Tharpe was a legend in her time and a huge influence on Elvis Presley, Johnny Cash, Jimi Hendrix, and Ray Charles. Marie and Rosetta chronicle her first rehearsal with a young protégée, Marie Knight, as they prepare to embark on a tour that would establish them as one of the great duos in musical history.