Spotlight on Wellness
Knowing that Black people face unique and specific barriers to total wellbeing, this symposium – developed, organized, and hosted by Hattiloo – provides a place for Black artists to be seen and heard, both collectively and individually. It has been designed to equip participants with tools to help them heal and thrive by connecting them with culturally specific health professionals.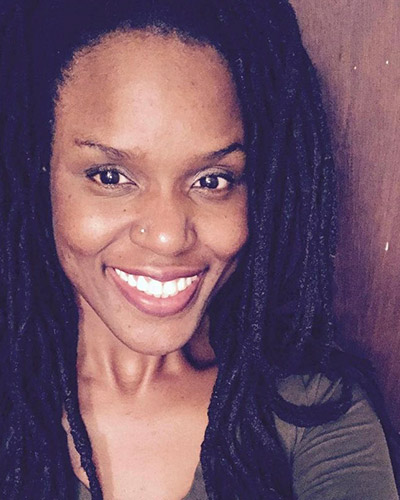 SAH MAAT is short for Sah Ankh Sa Maat Sat Ra Anhat. This name was given to Sah Maat at the age of 19 by a priestess in an ancient Kemetic way of life. Sah Maat has been a student and a teacher of traditional West Afrikan dance for 23 years, and enjoys the arts in general, having worked on various artistic projects over the years.
Sah Maat was certified as a holistic health counselor by Dr. Llaila Afrika in August of 2004. Since then, she has worked with people one-on-one and in group settings, assisting with wellness physically, mentally, spiritually, psychologically, socially, emotionally, economically, etc., by incorporating various healing modalities. Her main focus currently is to assist black people specifically with psychological trauma.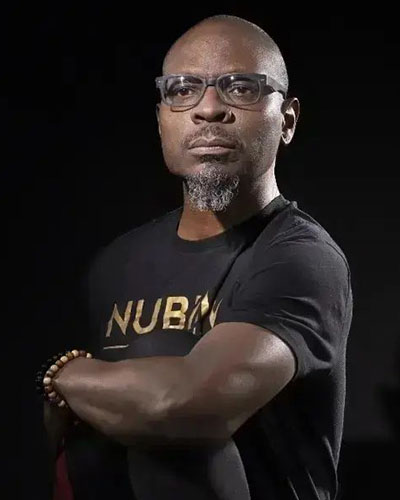 P.A. BOMANI can often be heard saying, "Hear me. Listen to your body." That internal thought process is what led to the creation of Stretchyocalates. "Yoga is an ancient art that has many different meanings but most lead back to the individual. Finding and setting your own levels and trying to exceed those. From the physical movement to the breathing. There is so much to the individual. It is about self-evolvement. Self-connection even." While P.A. regards, studies and practices various forms of yoga including Vinyasa, Kundulini, and Rocket he also recognized the value in the stretching and calisthenics he learned from Jack LaLane on morning TV and middle school P.E. Those early influences kept showing up in his practice through jumping jacks, squats and other exercises that continue to give him the joyful bursts of energy he felt as a child. Recognizing that so much of his own practice was about addressing his individual needs allowed him to see that all parts of his movement foundation could blend into a full program.
MENTAL WELLNESS
1015a – 1115a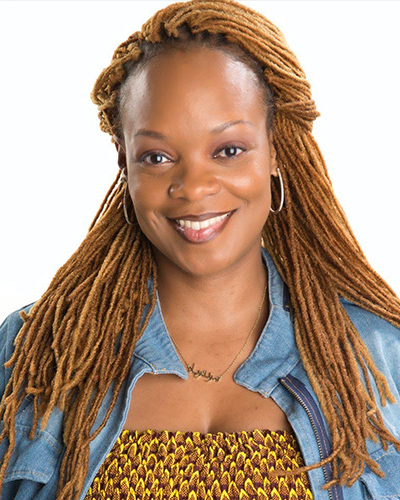 Montoyia McGowan, Licensed Clinical Social Worker, is the owner and Chief mental wellness therapist of Stopping the Chase Counseling and Consulting in Memphis, TN. She helps empower creatives, artists, entrepreneurs, and first-generation trail blazers to stop the mentally exhausting cycle of chasing people, places, things, and relationships we often feel would contribute to our happiness.
Montoyia helps clients consider perspectives that empower them to learn to be more intentional with their thought life and their outside relationships by learning more effective ways to manage past traumatic experiences.  Montoyia enjoys working with entrepreneurs and trailblazers who struggle with people pleasing while helping them learn lasting ways to implement Bougie Boundaries mentally, physically, and emotionally.
Montoyia hosts The Work Trip Retreat Series that   caters to entrepreneurs who struggle with symptoms of adhd and people pleasing while building their businesses.
Montoyia is also the host of Bougie Black Therapist Podcast. A Podcast that discusses the dynamics of entrepreneurs and other clinicians regarding business boundaries, finding their lane and maintaining authenticity. She desires to help make therapy an important aspect of self-care for entrepreneurs.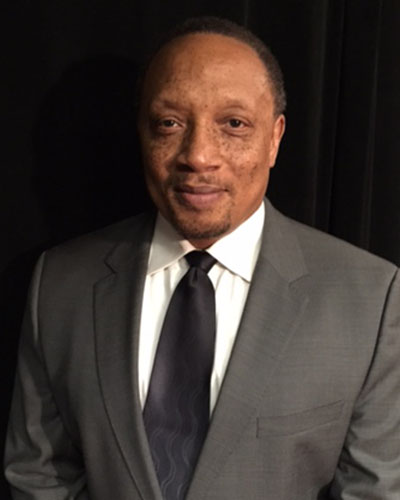 Gregory Washington, LCSW, Ph. D. is Director of the Center for the Advancement and Youth Development (CAYD) and a Full Professor in the School of Social Work at the University of Memphis. Dr. Washington is a Licensed Clinical Social Worker (LCSW that is a Substance Abuse and Mental Health Services (SAMSHA) funded researcher and community clinical practitioner and has practiced as a licensed individual, family and group therapist in Illinois, Georgia, Arkansas, and Tennessee. A major goal of his scholarship is to identify and promote the use of innovative culturally centered interventions that reduce risk for disparities in behavioral health and incarceration outcomes among people of color.
ART & WELLNESS
1130a – 1230p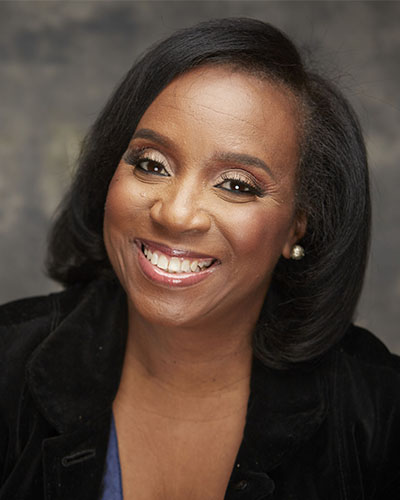 Ann Perry Wallace is an actor and writer from Memphis, Tennessee. She holds a Bachelor's Degree in Theatre from UT Chattanooga and worked in theatre in Chicago for 15 years. It's been a minute since Ann was last seen on a Memphis Stage. That was in Tennessee Shakespeare's To Kill A Mockingbird. She also played multiple roles in Tennessee Shakespeare's Educational Tour of Romeo and Juliet. Other theatre credits include Spunk, No Niggers, No Jews, No Dogs; Blues for an Alabama Sky; From the Mississippi Delta; The Death of the Last Black Man in the Entire World; and Women in Shakespeare. Ann can also be seen in the independent films 100 Lives, The Romance of Loneliness and The Department of Signs and Magical Intervention. Ann is a writer of fiction, plays, children's stories and has just started the torture of writing her first novel. She is currently updating her one woman play, Live Rich Die Poor, where she plays 15 characters. It is based on the life of Zora Neale Hurston, the famed folklorist, anthropologist, and Harlem Renaissance writer.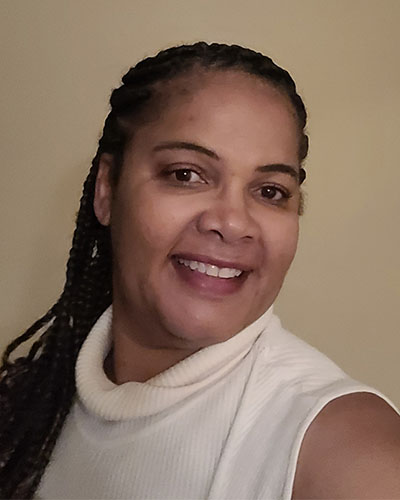 Veverly Edwards is a native Memphian. She is a mother, educator, and author. She is a "mostly"self-taught visual artist. After her daughter's near death, she sought solace from a system that silenced her voice. She looked to her foremothers for guidance – reading books about their horrific abuse and their triumphs. As she read, visual images materialized in her mind, and she sketched and painted the images. She was utterly amazed at what she created and the spiritual connection she felt with her foremothers. Painting helps her give voice to the pain when words are insufficient. Most notably, the trauma she witnessed from her daughters near death inspired her to write the book God's Miracle Among Corruption in Idaho.
Veverly is an Assistant Professor of Teaching at the University of Memphis, and she teaches at Southwest Tennessee Community College. As an Associate Minister at Shady Grove Missionary Baptist Church in South Memphis, she shares her passion for art in that community by creating spaces for unheard voices. In addition, as a member of the Patient Safety Action Network (PSAN) and a Consumer Representative for the Food and Drug Administration (FDA), she advocates for safer patient outcomes for Black people.
SPIRITUAL WELLNESS
1245p – 145p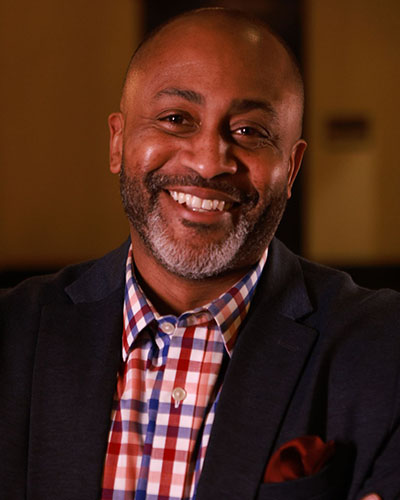 Rev. Earle J. Fisher, Ph.D. holds a Bachelor of Science Degree in Computer Science from LeMoyne-Owen College, a Master of Divinity Degree from Memphis Theological Seminary, and a Ph.D. in Communication from the University of Memphis. Pastor Earle is the Senior Pastor of Abyssinian Baptist Church in Memphis, TN, and founder of #UPTheVote901 – a nonpartisan voter empowerment initiative committed to producing political power and increasing voter turnout in Memphis and Shelby County. Dr. Fisher is the author of the book, The (Re)Introduction of The Black Messiah: Rev. Albert Cleage Jr., and the Black Prophetic Tradition (Lexington Books, 2021), and two provocative essays, Brother Malcolm, Dr. King and Black Power (Black Theology: An International Journal, Fall 2020) and the groundbreaking Introducing Sermonic Militancy – A Call Towards More Revolutionary Homiletics and Hermeneutics (Journal of Communication and Religion, Fall 2021).
Dr. Fisher is married to Denise Lloyd-Fisher and has one son, Jalen Fisher.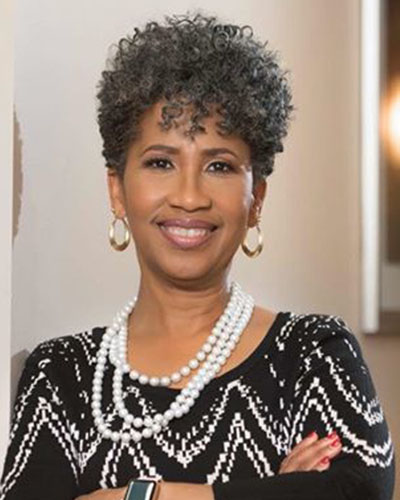 Dr. Rosalyn R Nichols is the organizing pastor of Freedom's Chapel Christian Church (Disciples of Christ) in Memphis, TN. She is a native of Memphis, TN and proud to have graduated with honors from the historic Booker T. Washington High School and LeMoyne Owen College.
In May 1996 Dr. Nichols graduated summa cum laude from the Memphis Theological Seminary and in 2004 she received her Doctor of Ministry degree from the historically black Virginia Union University in Richmond, VA.
Freedom's Chapel Christian Church (DOC) was birthed without denominational support or large benefactors, but at her father's dining room table on Sunday, November 4, 2001 with 9 members and a vision based upon John 8.36 So if the Son sets you free, you are free indeed! God is truly both willing and able to do exceedingly, abundantly above all that we ask or think according to the power that is at work in us.
Dr. Nichols has received numerous awards, is a Memphis Leadership Graduate, a lifetime member of the NAACP and a member of Alpha Kappa Alpha Sorority, Incorporated, Beta Epsilon Omega Chapter.  Her writings have been featured in numerous articles and books including Courage Under Fire by Rev. Dr. Eugene Gibson.
Dr. Nichols is a dynamic, passionate, community advocate, preacher, teacher, and pastor who believes that freedom in Christ gives one the liberty to live and the responsibility to serve.