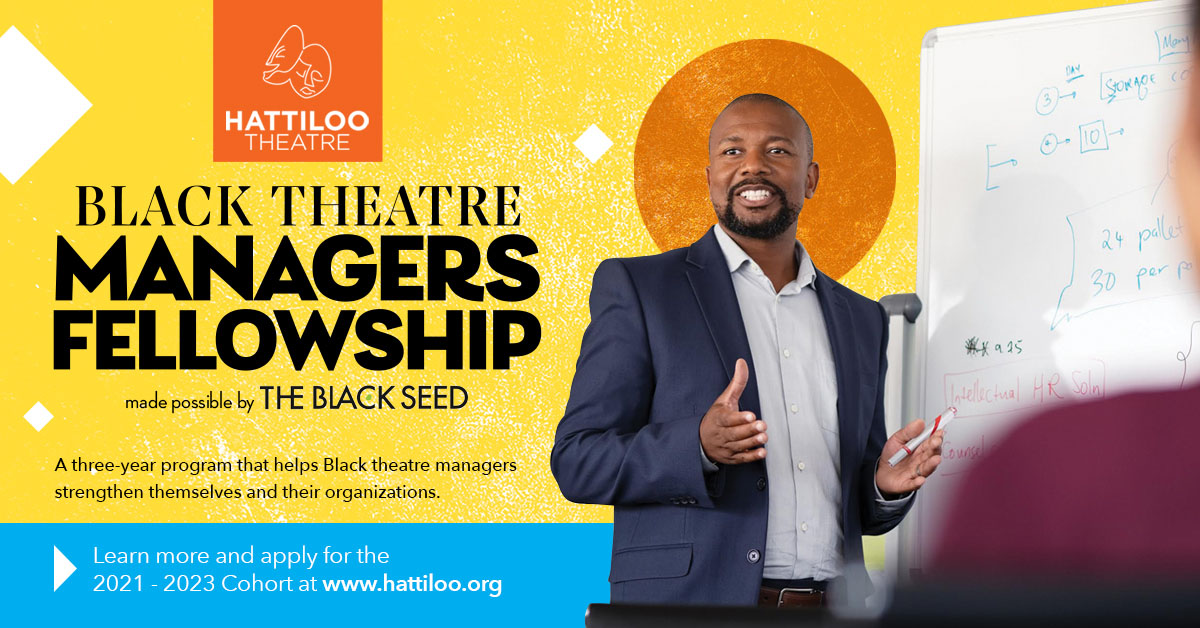 The Black Theatre Management Fellowship
Applications are being accepted for the 2021 – 2023 cohort until February 21, 2021
Sponsored by the Black Seed Initiative, "The Black Theatre Management Fellowship" is a three-year program that will serve four Black theatre managers. Fellows will live in Memphis, Tennessee, each summer, for three-weeks. From 9a – 330p, Monday – Friday, lectures, case studies, and classes will help the Fellows develop rigorous strategies to address the most pressing challenges facing their theatres. The goals for this fellowship are to help each manager identify and activate their theatre's underutilized assets; develop actionable strategies to counteract deficiencies; and develop into a close cohort.
Dates for the 2021 – 2023 Cohort are:
YEAR-ONE (July 12-30, 2021) – due to Covid-19, Fellows may be required to live in a "bubble" during their time in 2021.
YEAR-TWO (July 11-29, 2022)
YEAR THREE (July 10 – 28, 2023)
Each Fellow is required to participate for the duration of each summer, attend all classes, and participate in all activities.
Fellows receive:
$1,250 stipend each summer of the Fellowship
$100 per diem each week during the summer Fellowship
Continental breakfast, Monday-Friday
Housing (private room in a communal apartment)
Travel reimbursement up to $500, to and from Memphis
Books and other class materials