Hattiloo Season 14.5
Live Theatre Shows
Season 14.5 is made possible by Baptist Memorial Health Care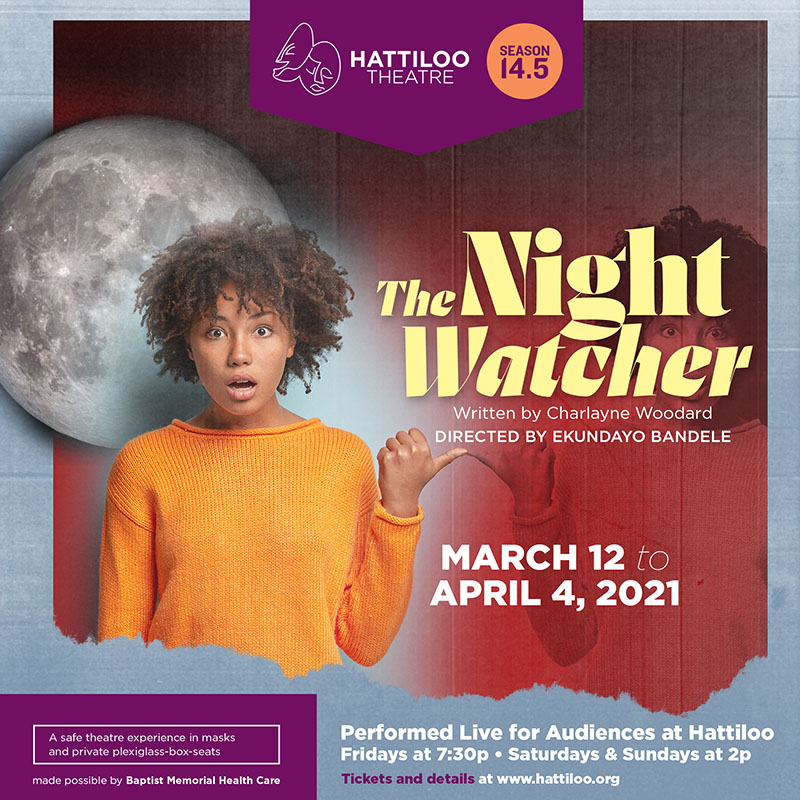 The Night Watcher
March 12 – April 4, 2021
SYNOPSIS: Simultaneously a best friend, mentor, psychologist, and surrogate mother to the many young people who call her "Auntie," Charlayne Woodard is childless only by biological standards. Told with penetrating grace, candor and wit, THE NIGHT WATCHER is the story of a woman who chooses not to have children—only to be pulled into the real-life struggles of kids of all ages, races and backgrounds.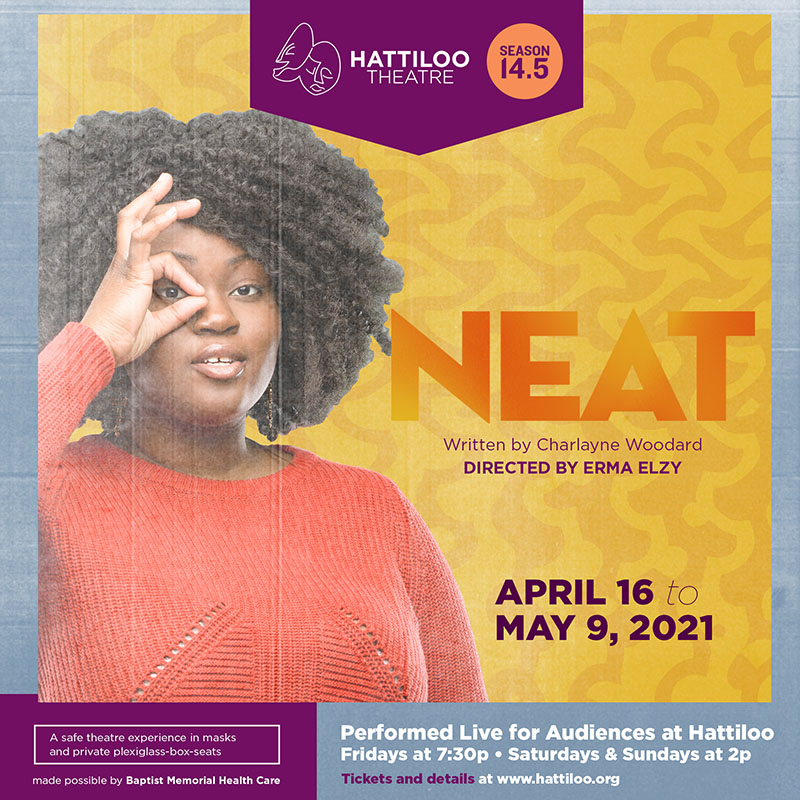 Neat
April 16 – May 9, 2021
SYNOPSIS: NEAT is the story of an urban African-American girl bursting into adulthood, experiencing first love, and embracing both black-pride and feminism. An evening of pure joy, compelling insight, and hopefulness, NEAT is an inspiration for every family.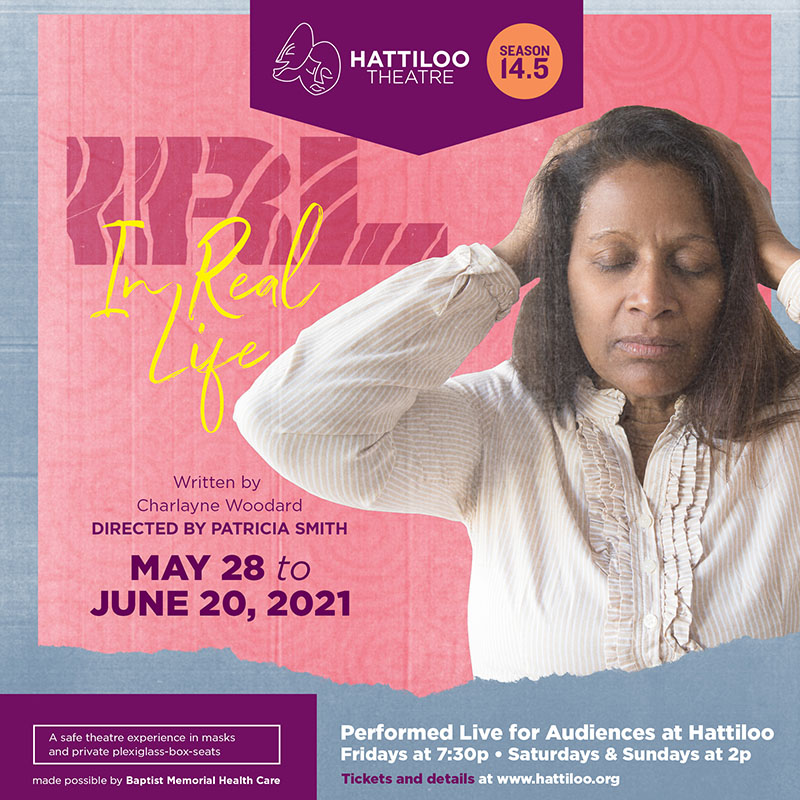 In Real Life
May 28 – June 20, 2021
SYNOPSIS: IN REAL LIFE finds an ambitious Black woman pursuing her dreams in New York City. From early days as a struggling actress to being nominated for a Tony Award, the harsh realities of Broadway are balanced by the unusual and comforting characters that touched her life. IN REAL LIFE explores what happens, in the words of Langston Hughes, to "a dream deferred."
We are taking extra precautions to provide a safe environment to enjoy live, in-person theatre.